Mayor Turner urges Houstonians to 'turn orange' in support of curbing gun violence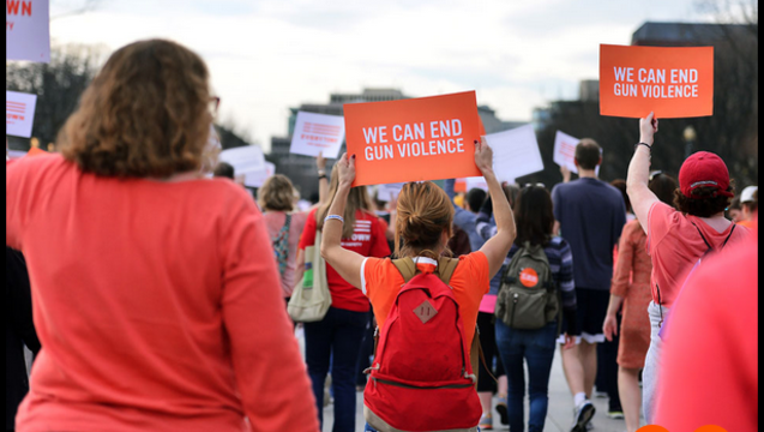 HOUSTON (FOX 26) - In reaction to the mass murders in El Paso and Dayton, Ohio, Mayor Sylvester Turner is urging Houstonians to wear orange clothing and light buildings in orange in support of efforts to curb gun violence.

"Orange is a symbol for the very strong and specific efforts across the country to change laws and policies to reduce, and eventually end, gun violence in America's homes, neighborhoods, churches, college campuses and public places," Mayor Turner said. "Displaying orange shows your support for the hard work that must be done to halt mass shootings and the harmful use of firearms in every other situation."
In addition, City Hall, the Greater Houston Partnership's downtown Partnership Tower and the bridges in Montrose over the Southwest Freeway will be illuminated in orange at least through Sunday, Aug. 11, as part of the awareness campaign.

The city is working with the downtown district to encourage owners of commercial buildings to join the bright gestures of solidarity.