Mayo Clinic named best hospital in the nation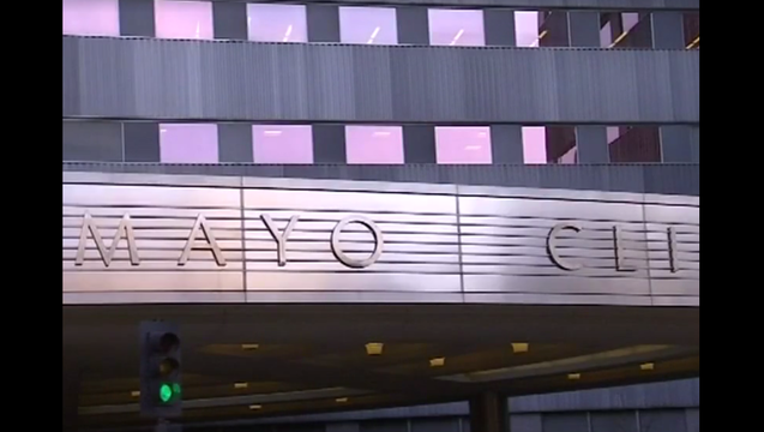 article
ROCHESTER, Minn. (KMSP) - Mayo Clinic is the best hospital in the nation, according to the latest U.S. News & World Report rankings. Mayo reclaimed the top spot in 2016 after ranking No. 2 behind Massachusetts General in 2016. In the latest rankings, Cleveland Clinic ranks No. 2 and Mass General No. 3.
10 best hospitals in the U.S.
1. Mayo Clinic, Rochester, Minn.
2. Cleveland Clinic, Cleveland
3. Massachusetts General Hospital, Boston
4. Johns Hopkins Hospital, Baltimore
5. UCLA Medical Center, Los Angeles
6. New York-Presbyterian University Hospital of Columbia and Cornell, New York
7. UCSF Medical Center, San Francisco
8. Northwestern Memorial Hospital, Chicago
9. Hospitals of the University of Pennsylvania-Penn Presbyterian, Philadelphia
10. NYU Langone Medical Center, New York
For cancer treatment, Mayo Clinic ranked No. 3 behind the university of Texas MD Anderson Cancer Center and the Memorial Sloan Kettering Cancer Center in New York.
In addition to the No. 1 overall ranking, Mayo Clinic ranked No. 1 in 8 specialties: Diabetes and endocrinology; Gastroenterology and GI surgery; Geriatrics; Gynecology; Nephrology; Neurology and neurosurgery; Pulmonology; and Urology.
"We are honored to be recognized in this way, as it reflects the tremendous work of our staff every day in caring for our patients and their families," said Mayo Clinic CEO John Noseworthy, M.D. "This ranking is a testament to the dedication and excellence of all of our Mayo Clinic staff."
About the rankings
The U.S. News Best Hospitals rankings cover clinical specialties, procedures and medical conditions. Scores are based on data that include survival, patient safety, nurse staffing and other factors. Hospitals are ranked nationally in specialties from cancer to urology and rated in common procedures and conditions such as heart bypass surgery, hip and knee replacement and colon cancer surgery. Hospitals are also ranked regionally within states and major metro areas. An Honor Roll recognizes hospitals with outstanding performance across multiple areas of care.