Marijuana first offender program yields high success rate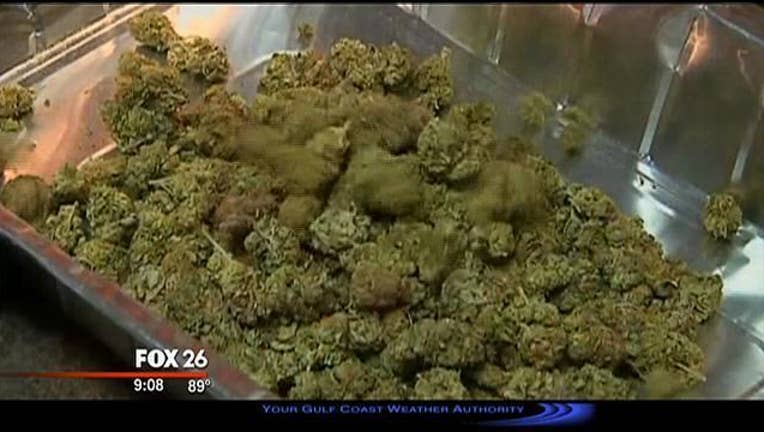 If you're caught with a small amount of marijuana, and you're a first-time offender, Harris County will show you a little bit of leniency.
It's a move that District Attorney Devon Anderson said has yielded an impressive success rate.
"We're trying to recognize who we're mad at and who we're scared of," said Anderson. "We have about 10,000 people arrested every year in Houston for small amounts of marijuana so we have to deal with this. I think most people agree, with small amounts of marijuana, people don't really need to go to jail. They need to be corrected, but they don't need to go to jail."
Many, including the D.A., believe these first-time offenders are the ones who should be weeded out, so they don't overcrowd the prison.
"We started this program called First Chance Intervention program for first offenders, and if they're arrested, instead of going to jail they go to pre-trial services and they do a program," said Anderson.
And the program, which includes education and community service, seems to be working so far, boasting an 85% success rate.
At a marijuana reform panel in the East End, hosted by the Texas Federation of Hispanic Republicans, Downtown Houston Pachyderm Club, MLK Association of Texas, and Houston Young Republicans, a number of government officials talked about leniency for first time offenders as well as how drastically a marijuana possession charge can change a life.
"That pretty much takes you out of 70% of any type of occupation. That's really going to reduce your chances of getting a meaningful job," said Sheriff Troy Nehls of Fort Bend County.
Many are hoping for deeper marijuana reforms soon, to alleviate both the medical pain and the criminal system.
The Harris County D.A. said she'll be following back up at the one-year mark with the first time marijuana offenders who have finished the program to see whether they've stayed clean or started smoking again.