Man saves family member before drowning in northeast Harris County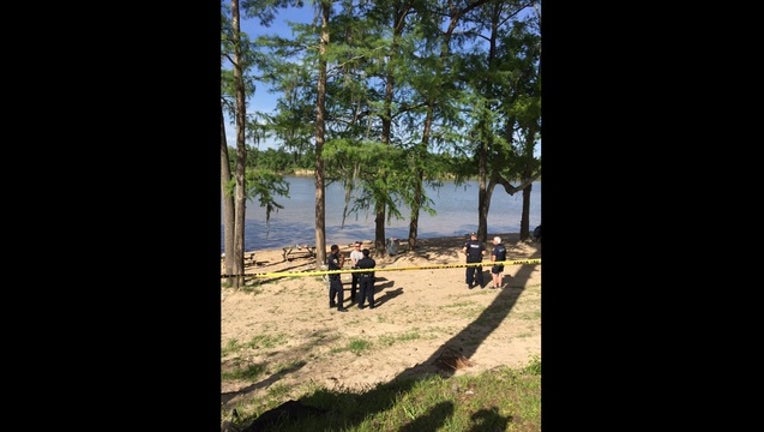 article
Tragedy strikes a family this Easter weekend after a man drowns after saving his 3-year old niece.
The sheriff's department received the call  shortly after 2:30 p.m. Saturday at Magnolia Park  in the 12000 block of Beach Street near Riverside Street in northeast Harris County.
Family members say the man was carrying his 3-year old niece in the river when he fell into a deeper part of water. The man was able to toss the child to another  family member before going under.  
Don Stanton, Captain with Harris county marine division says, "This river, you could be in waste deep water one minute and up over your head the next, there are a lot of holes. It's an all sandy bottom. When it floods and the boats come up to shore, it's called wash out, the boat washes out the sand, so you can walk off shore and be in ten feet of water before you know what you are doing."
Officials say the child was not injured or in distress while in the water.
According to the sheriff's department, HCSO Marine unit responded very quickly, as they were on routine watch of the water way.  They took control of the scene and conducted the search, locating the man's body.