Man photographed with toddler on motorcycle arrested on outstanding warrant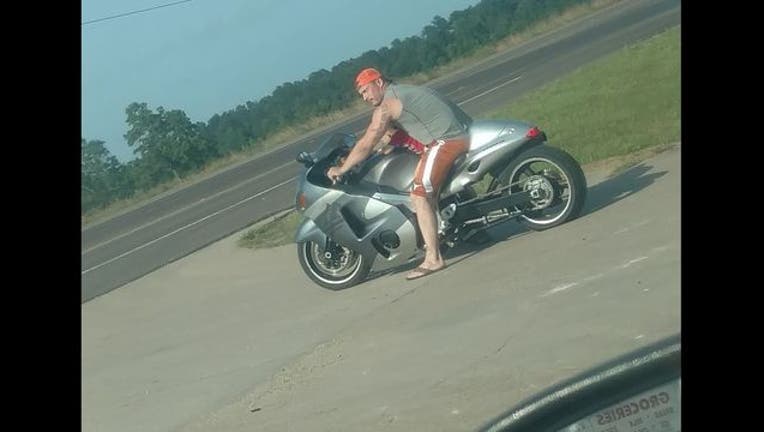 article
LIBERTY COUNTY, Texas (FOX 26) - Liberty County Sheriff's Office says a man who is seen on a motorcycle with a young child in a photo circulating social media has been arrested on an unrelated outstanding traffic warrant.
LCSO identified the man as Anthony Braddick Welsh, 30. Deputies say they identified the man after receiving tips from people who saw the photo circulating on social media.
"Liberty County Corporal  James Hobson began working on the case when enough information had been telephoned in to identify the motorcycle rider and his possible whereabouts. At approximately 4:30pm this evening, Cpl. Hobson arrested Anthony Braddick Welsh DOB 12/12/86 at his residence on CR 2224 on an outstanding traffic warrant out of the Deer Park Police Department,  Deer Park, Texas. Cpl. Hobson is presently contacting possible witnesses to this motorcycle event and developing information that could possibly lead to a more serious charge later," Liberty County Sheriff's Office said in a statement.
It is illegal for a child under the age of 5 to be on a motorcycle.
The photo of the man and a toddler on a motorcycle stirred outrage on social media. The picture was posted on Facebook Sunday and has since received dozens of comments and reactions.
The man who uploaded the image says it was taken at the Exxon by Tarkington High School in Liberty County.