Man meets his doppelgänger on a plane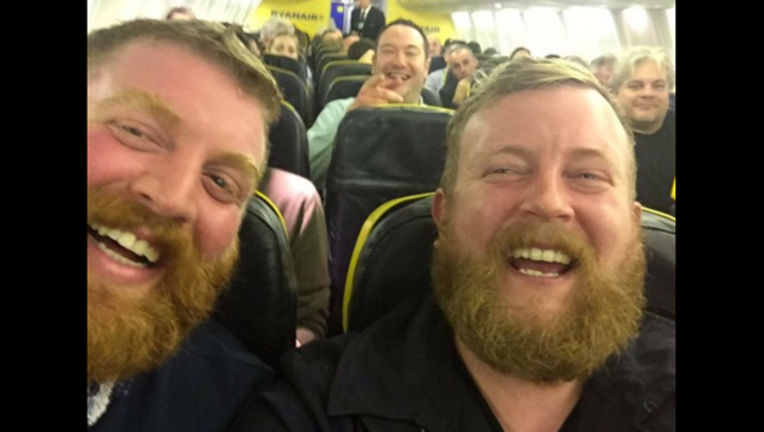 The subject of doppelgängers is definitely a topic that has cropped up several times during 2015. And no, we don't just mean on The Vampire Diaries.
Most recently one man met his doppelgänger, or at least a guy with an eerily similar beard and haircut, on a flight.
Lee Beattie, a friend of the wife of the man on the right in the image above, posted the photo of the two 'twin' strangers on Friday and the comparison is pretty striking.
However, the real star of the tweet — which had been retweeted over 3,000 times — may be the amused man behind them.
As alluded to above, doppelgängers have been among the headlines on several occasions in 2015. Earlier in the year, a group of Irish friends launched the Twin Strangers project to try and find their doppelgängers across the world and went viral when one girl found not one but two almost identical lookalikes.
A recent video on the Twin Strangers YouTube channel shows two lookalike girls meeting each other on a college exchange too.