Man dies after fight with girlfriend leads to deadly rollover on Gulf Freeway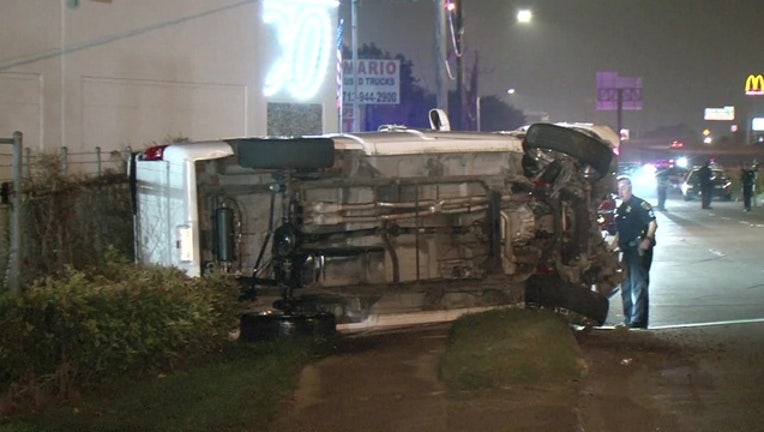 HOUSTON, TX - Investigators say a dispute between a couple took a deadly turn on Monday after they vented frustrations on Gulf Freeway.  Police say the fight began around 1 a.m. on Monday morning. 
Authorities say the two were in a "dating relationship." The female driver of a red Honda Accord and the male driver of a Chevrolet Silverado got into a fight at Chula's Sports Bar and left in their different vehicles.  At some point, investigators say the two drivers stopped their vehicles on the Gulf Freeway, got out and argued briefly.  They then got back into their vehicles and drove away.
According to witnesses, both vehicles were northbound on the Gulf Freeway service road when the Silverado swerved in a possibly intentional manner toward the Honda and struck the vehicle.  The driver of the Silverado then lost control of the pickup truck, veered toward the right, struck a curb and rolled over.  The driver was ejected and died at the scene.  The driver of the Honda was not injured. 
This is a developing story. Please check back to FOX 26 for new updates.