Man charged in car flipping incident following Eagles Super Bowl win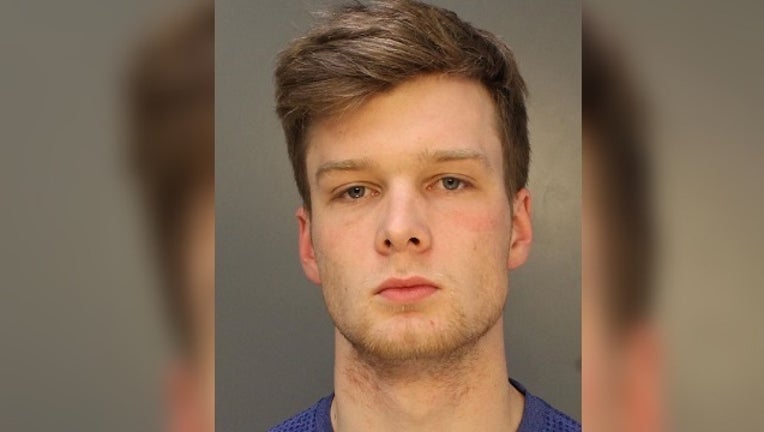 article
PHILADELPHIA (WTXF) - A man has been arrested and charged after allegedly helping overturn a car in Center City in the aftermath of the Philadelphia Eagles Super Bowl win.
Around 11 p.m. Sunday night, police say a crowd of people was celebrating the Eagles win on the 1400 block of Walnut Street.
At that time, police say approximately seven people in that group lined up along the passenger size of a Nissan Rogue SUV, and flipped it over.
VIDEO: Suspects wanted for breaking store window after Eagles win
Police have identified one of those people as 20-year-old John Rigsby, a Malvern resident, and charged him with vandalism and related charges.
Police say the SUV sustained dents to the side doors, along with a number of scratches.
Philadelphia Police are currently investigating a number of vandalism incidents that followed the Eagles win on Sunday night. 
Those incidents included two men who are wanted for allegedly throwing a metal pole though an A.C. Moore store front, and a large group of people who were involved in ransacking a South Philadelphia gas station in an apparent food fight after the game. 
MORE: Video shows vandals throwing food at South Philly gas station after Super Bowl win
Following the window breaking incident, the Fraternal Order of Police offered a $3,000 reward for information leading to the arrest of the vandalism suspect. 
Meanwhile, Philadelphia Police took to Twitter to urge anyone involved in vandalism incidents to turn them selves in. 
"As our investigations continue, and as the tips roll in, we will continue to arrest individuals who committed crimes after the big game. If you were involved - turn yourself in now. If you think you might "get away with it" - you will not. We will not forget - we will not stop," the department tweeted.