Man catches 'monster frog" in South Texas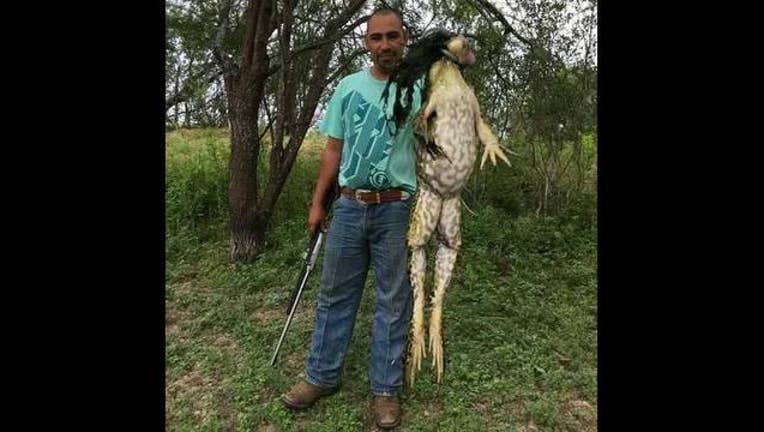 article
BATESVILLE, TX -  A photo of a "monster" 13-pound bullfrog that was caught at a South Texas pond has gone viral. The South Texas Hunting Association posted the photo of the giant frog to Facebook on Thursday, reporting that Markuz Rangel, a hunter, caught the frog at a fishing pond on the group's Batesville ranch.
This is how the South Texas Hunting Association captioned the photo on Facebook: "Markcuz Rangel - Wanted to share a monster bull frog we got yesterday afternoon at one of our fishing ponds in South texas ranch located in Batesville tx 13lb monster frog!!!"
The picture, which has been shared over 260,000 times, has garnered some skepticism about "optical illusions at work."