Man attacked with shovel at restaurant in north Houston, police say
HOUSTON - A man was taken to the hospital with serious injuries after he was attacked with a shovel at a restaurant in north Houston, police say.
Officers responded to an IHOP on E Crosstimbers Street near Fulton Street around 3:20 a.m. Thursday.
FOLLOW THE LATEST HOUSTON NEWS
Police say two male suspects were seen fleeing the area before officers arrived.
According to HPD, suspects attacked the man outside the restaurant and then followed him inside and continued to attack him with the shovel.
Authorities say the suspects also threatened other people inside the restaurant. In fact, witnesses of the attack say even as the man begged for help his two attackers beat him with a shovel and their fists. As others tried to intervene they were threatened by the two attackers to stay out of it.
"I'm afraid here. There are a lot of bad people," says Maria Rodrigues who lives nearby. The General Manager of this IHOP says, although the attack did not involve his customers or employees there will now be more security at night.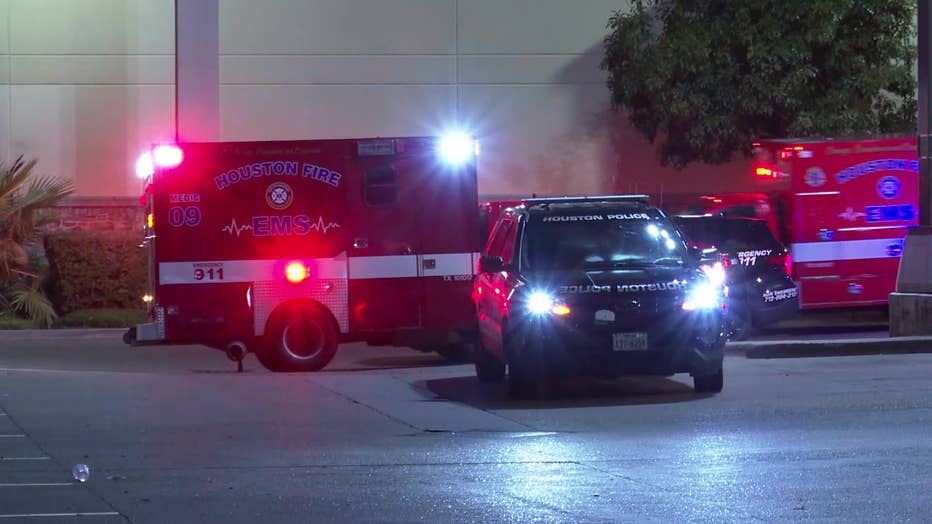 The Houston Police Department investigates after a man was attacked with a shovel.
Some residents in the area say they feel like crime has gotten so bad they prefer to stay home most days? "Yes it's been like this for a while, yes I do," says one man.
"To stay safe you also have to report suspicious activity," adds another woman who works in the area. "I keep my doors locked anytime I enter and leave out of my car for safety because I have small children and I need to keep them safe."
Investigators say they haven't been able to interview the victim yet because of his serious head injuries. They say his two attackers ran off, leaving the shovel behind and likely good video of themselves on IHOP cameras. 
Detectives hope the surveillance video will help them quickly identify and arrest the men who now face charges of Felony Aggravated Assault with a Deadly Weapon.