'Little pebble?' The Rock shares photo of fearless daughter in Chattahoochee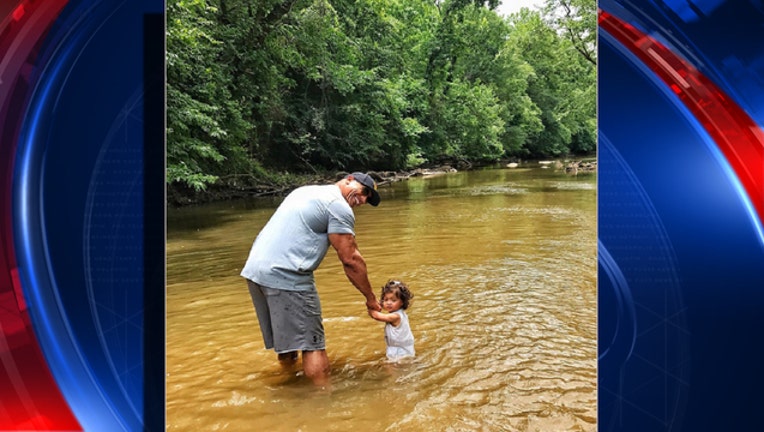 article
ATLANTA - The Rock, to some, is the epitome of the modern tough guy and he was cooking up some of his signature manliness Monday as he visited Georgia.
In a photo posted to his Instagram account, Dwayne "therock" Johnson can be seen wading into the Chattahoochee River holding the hand of his 17-month-old daughter Jasmine. Their looks are priceless.
On his account, he wrote:
"She grabbed daddy's hand and started pulling me right down the middle of the Chattahoochee. Fearless lil' human."
Johnson continued that he was thankful for being able to spend the day with his family before heading to Germany to promote his new movie "Baywatch."
He then shared a special message for those for which Memorial Day is set aside:
"Boundless love and respect to the brave men and women who sacrificed it all for their country and family, so I can love and protect my own."
He then closed his message out:
"Enjoy your Memorial Day. You guys have some fun and spread that positive energy, gratitude and love with your family and friends today. #grateful #respect"
We can't help but think Mr. Johnson was doing it right by us all.