Little girl's viral rant about Arizona heat is adorable and relatable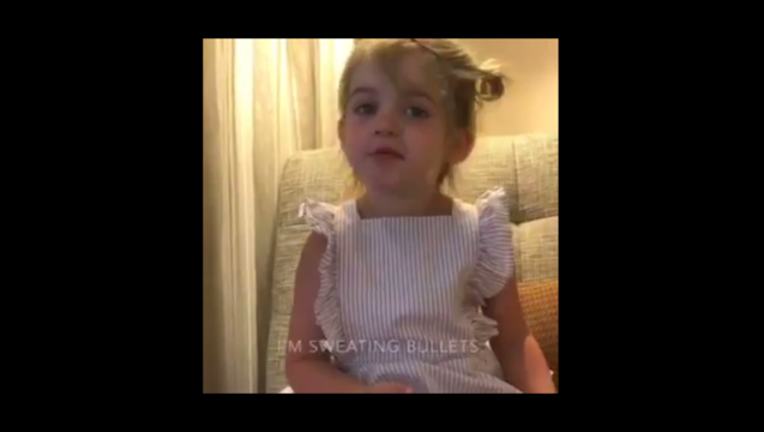 article
PHOENIX (KSAZ) - Summer is here, and as any Arizonan knows, you need to do whatever you can to avoid any outdoor activities during the scorching summer.
And a little girl named Mila explains the frustration of what it's like to experience those triple digit temperatures.
In a viral video that's had more than 4.5 million views on Facebook, Mila is seen talking to the camera and ranting about dealing with an Arizona summer. 
This means peeling your clothes off at the end of the day from your sweaty body, paying a high electric bill, and eating popsicles that melt far too quickly.
Her mother, Katie, posted the video to her Facebook page on Wednesday, and she was immediately an Internet hit.