Little boy only wants to be a princess for Halloween this year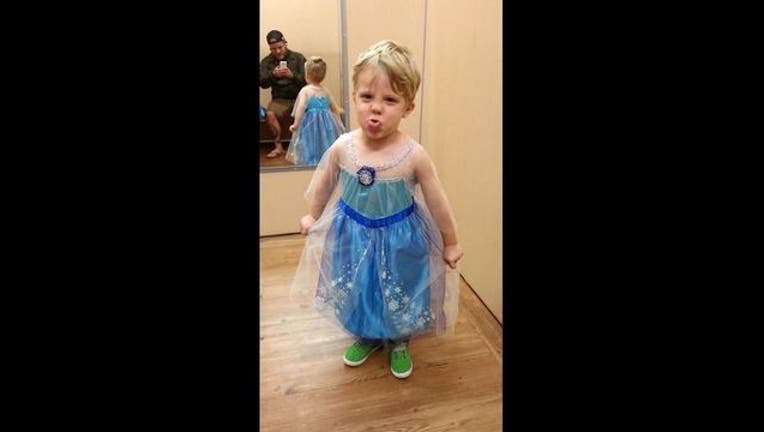 article
CHESEPEAKE, VA (WTXF) - Caiden Henson knew exactly what he wanted to be for Halloween this year- and it left his parents a little surprised.  
Little Caiden decided the only costume he would wear for Halloween is Elsa from the popular movie Frozen.
Paul Henson, 28, Caiden's father, told Buzzfeed News that while Halloween costume shopping for Caiden, he suggested several costumes.
But Caiden was stubborn. Elsa was the only costume for him.
Henson snapped a photo of his son in his new costume and posted it on Facebook saying, "Halloween is about children pretending to be their favorite characters. Just so happens, this week his is a princess."
The father said he wants his son to be able to make his own choices.  
"Support your children, love them, they look up to you as their heroes," he said. "Why not help them achieve their goals?"