LIST: Houston-area emergency shelters, warming centers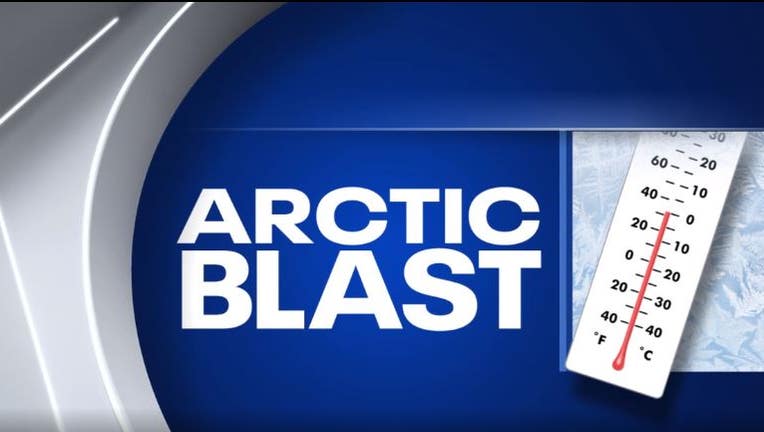 article
HOUSTON - Emergency shelters and warming centers will be opening due to the arctic blast that has take over Texas, including the Houston-area. 
The Texas government has put together an interactive map of local warming centers, which we've displayed below. You can also go to their website: tdem.texas.gov/warm/
FOX 26 has compiled the latest list below:
FORT BEND COUNTY
Missouri City is partnering with Fort Bend County to open a warming center in the Recreation & Tennis Center starting tonight (Thursday, Feb. 17) at 7:00 p.m. through Saturday, Feb. 20 at noon.

The Recreation & Tennis Center is located at 2701 Cypress Point Dr., and the warming center at the City facility will serve as an essential resource for residents who are without power due to rolling outages. Guidelines for the center will be as follows:
•    Visitors will be required to follow COVID-19 guidelines, including wearing face coverings and
social distancing.
•    No pets, with the exception of service animals, will be allowed on-site. Individuals who bring services animals must have a kennel.
•    Food and beverages will not be provided, but visitors may bring their own.
•    Per City ordinance, no weapons will be allowed on-site.
Limited seating will be available and citizens should bring their own blankets and folding chairs. For more information, individuals may call (281) 403-8500.
GALVESTON COUNTY
These locations will serve as warming centers only. 
Friendswood High School
702 Greenbriar Drive
Friendswood, TX
McGuire-Dent Recreation Center- Menard Park
2222 28th St, Galveston, TX
Barber Middle School
5651 FM 517 Road East Dickinson, TX
*For Dickinson Residents
Santa Fe Fire and Rescue Station 1
13112 Hwy 6, Santa Fe, TX 77510
*Santa Fe Residents only per Santa Fe (ID Required)
Bayou Vista MUD
2929 Hwy 6, Bayou Vista
*Bayou Vista Residents Only
*NOTE– Bring your own items of comfort – NO beds – NO food/beverages will be served – LEAVE your pets at home – Masks Required
CITY OF HOUSTON
Gallery Furniture
Jim "Mattress Mack" McIngvale and Gallery Furniture are offering shelter at Gallery Furniture North Freeway for Houstonians who need a warm place to stay and food to eat. With hot food and water to help ride out the storm, Gallery Furniture encourages Houstonians to take extreme caution while navigating the roads to get to the showrooms.The store is located at 6006 North Freeway.
YMCA of Greater Houston
Friday is the last day for the YMCA of Greater Houston Warming Centers.
· Houston Texans YMCA - 5202 Griggs Rd, Houston, TX 77021 from 10 a.m. – 5 p.m.
· Harriet and Joe Foster Family YMCA - 1234 W 34th St, Houston, TX 77018 from 10 a.m. – 5 p.m.
· Lake Houston Family YMCA – 2420 W. Lake Houston Pkwy, Kingwood, TX 77339 from 11 a.m. – 5 p.m.
· D. Bradley McWilliams YMCA at Cypress Creek - 19915 TX-249, Houston, TX 77070 from 11 a.m. – 1 p.m.
· The Woodlands Family YMCA at Branch Crossing - 8100 Ashlane Way, The Woodlands from 11 a.m. – 2 p.m.
George R. Brown Convention Center
UPDATE: The City of Houston has announced the George R. Brown Convention Center is no longer taking more people.
The City of Houston announced that the George R. Brown (GRB) Convention Center will open on as an emergency shelter on Sunday.
"That site will be primarily for our homeless population," Mayor Turner said in a press release. "We want to get them off of the streets. The City of Houston is coordinating with METRO to assist with the transportation to GRB." 
Lakewood Church
Lakewood Church says they are open as a designated warming center for anyone in need of shelter.
MONTGOMERY COUNTY
OverUnder Church
600 S. Frazier St. Conroe, TX 77301
Church Project
602 Pruitt Rd. The Woodlands, TX 77380
Madeley Ranch Elementary
3500 Madeley Ranch Rd. Montgomery, TX 77356
Because of the circumstances, services are limited at this time. Individuals are asked to bring masks/face coverings, blankets, and food/drink (no cooling/heating for food will be available). Pet restrictions have been lifted. However, those who bring a pet are asked to keep them leashed or restrained.
This list will be updated as new locations are reported to the FOX 26 Newsroom. Keep checking back for additional locations throughout the weekend and next week.