League City man charged with murder of wife on Thanksgiving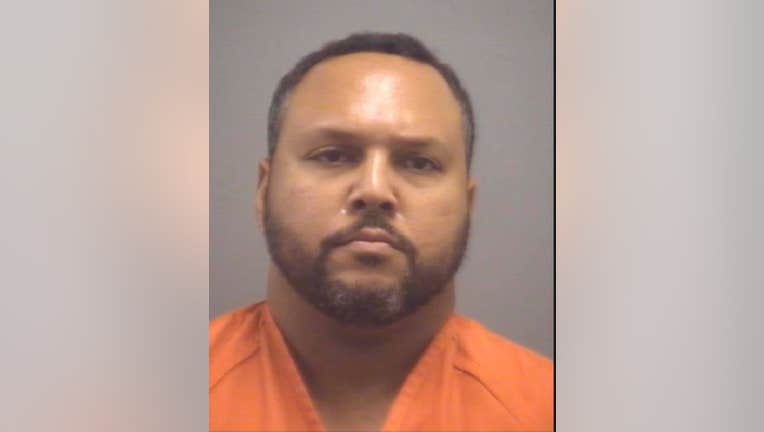 LEAGUE CITY, Texas - A man has been charged with murder in the deadly shooting of his wife in League City on Thanksgiving night.
Officers with the League City Police Department responded to a home on Indigo Harbour Lane around 11 p.m. Thursday and found a woman deceased at the front door. Police say the woman, identified as 42-year-old Chauntelle Bernard, had injuries consistent with gunshot wounds.
Officers took her husband, 40-year-old Dudley Bernard, into custody in the front yard of the residence.
Following an investigation, police say Dudley Bernard was charged with Murder. His bond was set at $200,000.
According to a spokesperson, both worked for U.S. Customs and Border Patrol. They released the following statement on Friday:
"U.S. Customs and Border Protection Agriculture Specialist Dudley Bernard was arrested by the League City Police Department on Nov. 28 while he was off duty. Since, August 2008, he has worked CBP agriculture operations in the Houston Seaport environment. CBP is fully cooperating with the League City Police Department who is leading this investigation.  CBP Officer Chauntelle Bernard joined CBP in 2008 and she worked her way up the supervisory chain to become a supervisory CBP officer. Houston was her only duty station. No words can express the sense of loss SCBPO Bernard's death brings to her colleagues and friends in CBP. Please direct any further inquiries to the League City Police Department."