LA City Council to consider replacing Columbus Day with Indigenous Peoples Day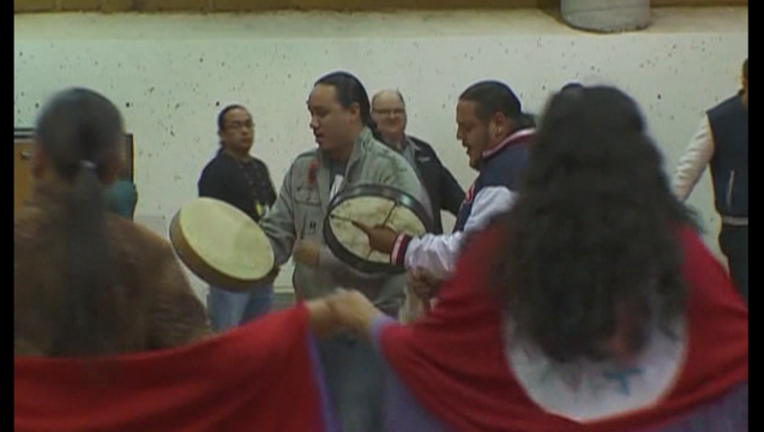 article
LOS ANGELES, Calif. (FOX 11/CNS) - A proposal to replace Columbus Day with what would be called Indigenous Peoples Day was approved Wednesday by a Los Angeles City Council committee.
The 3-0 vote by the Elections, Intergovernmental Relations and Neighborhoods Committee sends the proposal to the full council.
The proposal includes the recommendation for city staff to begin the process of replacing Columbus Day to Indigenous Peoples Day in the Los Angeles Administrative Code no later than 2019.
``I feel hopeful and I am enormously encouraged that Angelenos will have a yearly celebration that everyone can be proud of,'' said Councilman Mitch O'Farrell, the motion's author. ``This is a big step forward toward a restorative, healing process for the Native American community.''
The motion received yes votes from Councilmen Herb Wesson, Jose Huizar and Marqueece Harris-Dawson.
O'Farrell, a member of the Wyandotte Native American tribe, introduced the resolution in November 2015 because of what he called ``Columbus' legacy of extreme violence, enslavement and brutality'' and ``the suffering, destruction of cultures, and subjugation of Los Angeles' original indigenous people, who were here thousands of years before anyone else.''
The Human Relations Commission convened several meetings between the Italian American and Native American communities to receive input and create dialogue between the communities regarding this proposal.
The motion had drawn opposition from many Italian-Americans who view Columbus Day as a celebration of their national heritage.
Councilman Joe Buscaino, who is an Italian-American, has called the proposal to replace Columbus Day with Indigenous Peoples Day ``troubling'' and divisive.
``I support the creation of Indigenous Peoples Day here in Los Angeles ... but not at the expense of another cultural heritage,'' Buscaino said in October.
O'Farrell's original motion called for creating Indigenous People's Day but did not specifically direct it to replace Columbus Day. A subsequent report from the Human Relations Commission made the recommendation to replace Columbus Day.
Observing a holiday like Columbus Day costs the city about $2 million in overtime and more than $9 million in ``soft'' costs from reduced productivity, the report said.
``Instituting an additional paid holiday would be a fiscal challenge, given all other budget priorities facing the city,'' the report said.
If approved by the full council, Los Angeles would join such cities as Seattle, Minneapolis, Berkeley and Santa Cruz in replacing Columbus Day with Indigenous Peoples Day.
In 2009, then-Gov. Arnold Schwarzenegger eliminated the Columbus Day state holiday as part of a budget-cutting measure, but Los Angeles continues to observe the holiday as one of 12 where city workers get a paid day off.
Columbus Day will remain a federal holiday.
Copyright 2017 FOX 11 Los Angeles : Download our mobile app for breaking news alerts or to watch FOX 11 News | Follow us on Facebook, Twitter, Instagram, and YouTube. Be a citizen journalist for FOX 11 and get paid – download the Fresco News App today.