KIPP Texas-Houston teachers honored with $10,000 award for teaching excellence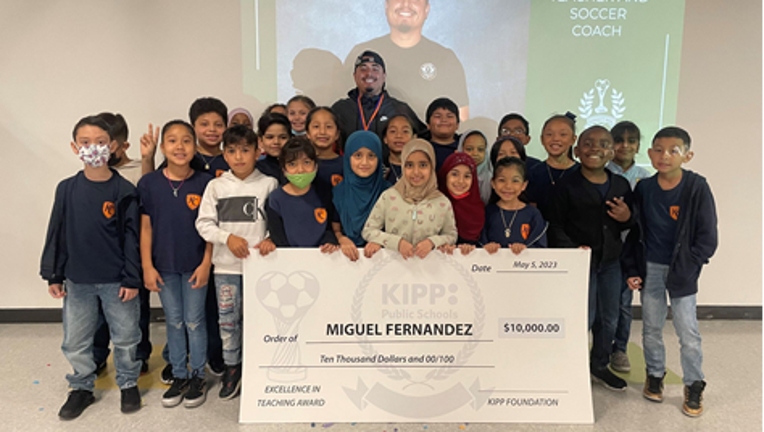 article
HOUSTON - Two KIPP Texas-Houston teachers got the surprise of a lifetime to kick off Teacher Appreciation Week.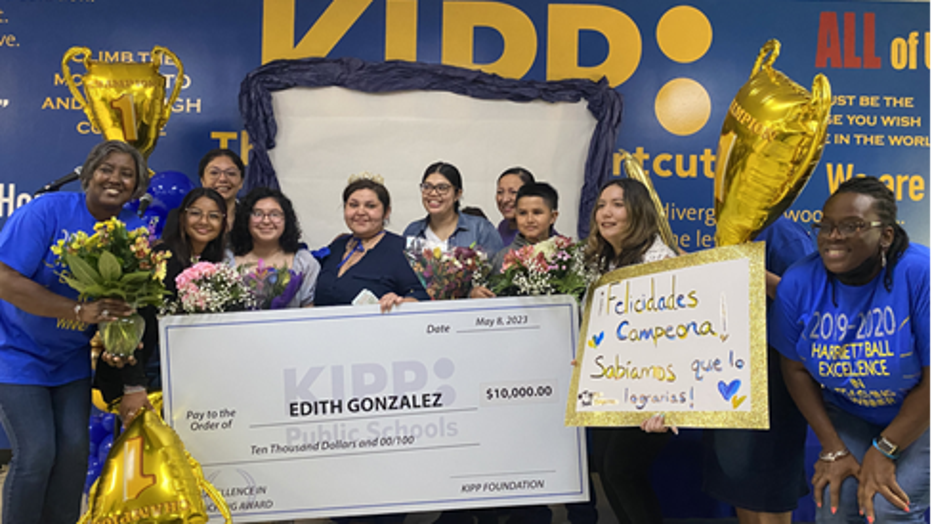 The teachers, Miguel Fernandez from KIPP Connect Primary and Edith Gonzalez from KIPP Dream Prep, were awarded with the Harriet Ball Excellence in Teaching Award, which included a $10,000 check.
SUGGESTED: Kidnap scammers using AI to create fake videos, voice recordings of loved ones
Miguel Fernandez is a second-grade teacher and soccer coach at KIPP Connect Primary. He is the first in his family to graduate from college and believes all students can learn and deserve the right to access high-quality instruction. When asked what he loves about being a teacher and coach, he stated, "I love it. It's my life. I am committed to this for as long as I can see. I want to be a positive male role model for the community that built me. I will always try to give back better."
DOWNLOAD THE FOX 26 HOUSTON APP BY CLICKING HERE
Edith Gonzalez is a 1st-grade teacher for KIPP Dream Prep and has been with KIPP Texas since 2013. During teacher appreciation week, what means the most to her is seeing how much her students have grown in the classroom, and seeing their love for learning is the most rewarding experience.
Teachers are selected for the award based on their track record of improving student achievement, classroom and school leadership, and commitment to equipping students with the skills needed to pursue any path and lead fulfilling lives.
The Harriett Ball Excellence in Teaching Award honors the legacy of Harriett Ball, a visionary educator and mentor teacher. A 35-year teaching veteran of Houston and Austin public schools, Ball incorporated chants, songs, and movement to get her students engaged and learning in the classroom. In late 1992, Ball began mentoring Teach for America corps member Dave Levin in Houston. Inspired by her methods, Levin co-founded the KIPP in 1994.