Job Alert: UPS hiring 40,000 workers in 1-day hiring blitz at job fairs across country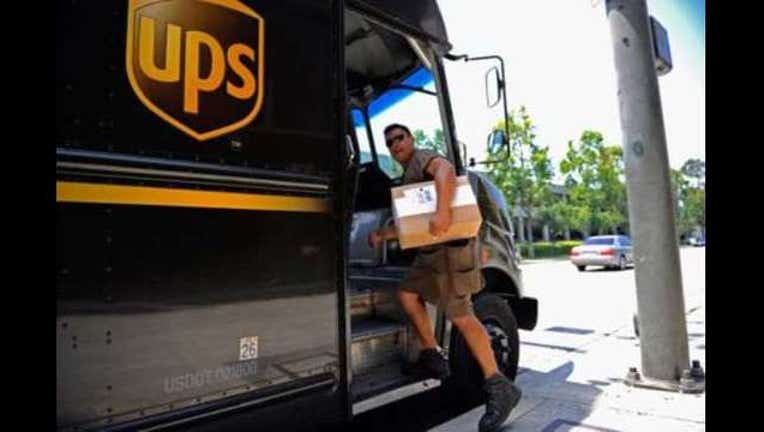 article
HOUSTON, TX - UPS announced plans for a seasonal hiring blitz with job fairs across the country today.
"UPS Brown Friday" as the hiring event is known will involve 170 hiring fairs across the country with many candidates being hired on the spot on Friday, October 19th.
It's part of the company's effort to fill 100,000 slots for seasonal workers in advance of the busy holiday shipping period. UPS has a local hiring events here in the Houston-area at Mykawa UPS (9am-5pm) - 7110 Mykawa Road, Stafford UPS (9am-5pm) on 13922 Stafford Road, and the Sweetwater location (9am-5pm) located at 8330 Sweetwater Lane.
Texas
Austin (9am-5pm) - 9020 Tuscany Way, Austin, TX 78754
Chalk Hill(10am-1pm) - 4495 DFW Turnpike, Dallas, TX 75212
Cross Dock (9am-5pm) - 200 N. Beltline, Irving, TX 75061
Dallas (10am-6pm) - 10155 Monroe Drive, Dallas, TX 75229
DFW (10am-6pm) - 1683 W. Airfield Dr, Grapevine, TX 76051
EL Paso (9am-5pm) - 23 Spur Lane, EL Paso, TX 79906
Ft. Worth (12pm-3pm) - 1300 E Northside Drive, Fort Worth, TX 76102
Haslet (10am-6pm) - 1400 Intermodel Parkway, Fort Worth, TX 76177
Independence (10am-6pm) - 13700 Independence Parkway, Fort Worth, TX 76177
McKinney (9am-2pm) - 3000 Redbud Blvd, McKinney, TX 75069
Mesquite (10am-6pm) - 4300 Samuell Blvd, Mesquite, TX 75149
Mykawa (9am-5pm) - 7110 Mykawa Rd, Houston, TX 77033
Odessa (9am-5pm) - 2355 Field Street, Odessa, TX 79761
San Antonio (9am-5pm) - 6400 Seven States, San Antonio, TX 78244
Stafford (9am-5pm) - 13922 Stafford Road, Stafford, TX 77477
Sweetwater (9am-5pm) - 8330 Sweetwater Lane, Houston, TX 77037
The jobs available will include package handlers, drivers and driver-helpers.
Those who are unable to attend a hiring fair can still apply easily online, at UPSjobs.com.
FIND OUT MORE ABOUT THE UPS HIRING BLITZ HERE.