Jailed Kentucky clerk: Issued marriage licenses to gay couples are void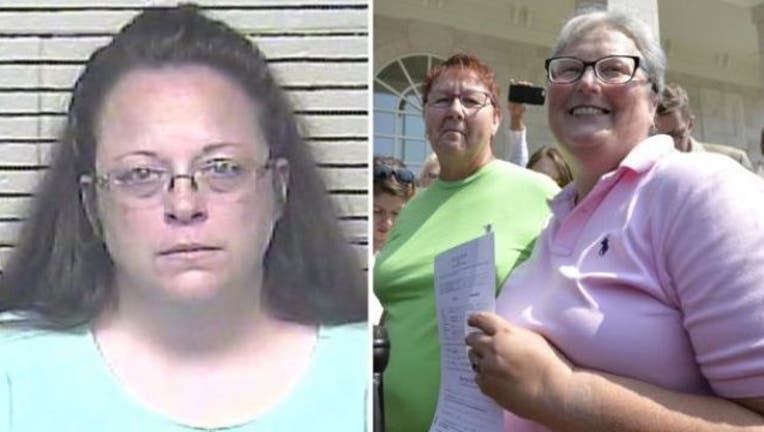 article
A Kentucky clerk jailed for refusing to issue marriage licenses asserted that any ones that are issued without her authority Friday to gay couples in Rowan County are void and "not worth the paper they are written on" because she didn't approve them, her attorney said.
Kim Davis "has already been doing Bible studies with herself" in jail, her attorney Mat Staver of Liberty Counsel told reporters after meeting her behind bars. He said Davis is in very good spirits and is fully prepared to stay as long it takes to defend her religious freedoms.
"She's not going to resign, she's not going to sacrifice her conscience, so she's doing what Martin Luther King Jr. wrote about in his Letter from the Birmingham Jail, which is to pay the consequences for her decision," Staver said, adding he's preparing to appeal U.S. District Judge David Bunning's contempt finding as one of several legal challenges on her behalf.
At least three gay couples received marriage licenses on Friday from one of Davis' deputies, embracing and celebrating after repeatedly being denied before Davis was imprisoned on Thursday. Their attorneys, along with Rowan County Attorney Cecil Watkins, insist the licenses are valid.