Investigators charge 2 men in shooting of pregnant woman at bus stop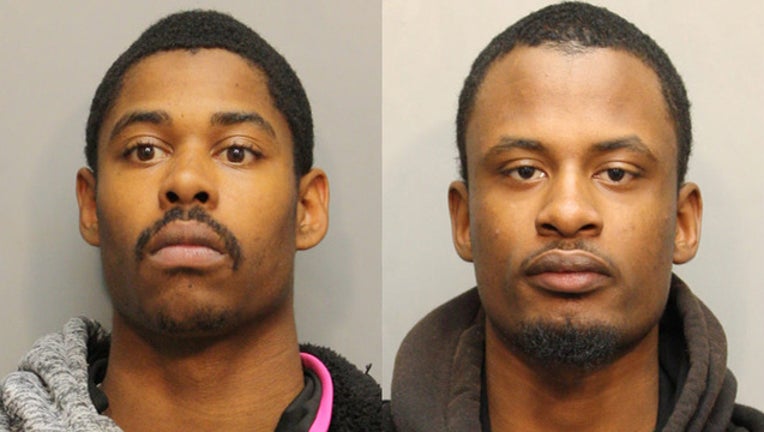 HOUSTON (FOX 26) - Investigators have charged two men with aggravated assault with a deadly weapon in connection to the shooting of a pregnant woman at a bus stop in north Harris County.
Deputies responded to the scene near Ella Blvd. and Barren Spring Drive on March 14 and found a woman had been shot multiple times.
According to investigators, Kwan Tayes, 21, and Nickolaus Collins, 19, had been previously arguing with a group of men at a business behind the bus stop, and at 9:45 p.m. the men allegedly drove down Ella Blvd and shot at the business. Deputies say as the woman tried to flee, she was struck by gunfire. 
The sheriff's office say the woman, who is 36 weeks pregnant, was taken to a hospital and is in good condition. Doctors say the baby is in good health.
Tayes and Collins were arrested on Monday. The sheriff's office say the men are being held on a no bond in the Harris County Sheriff's Office Detention Facility while awaiting arraignment.