Inmates break free from holding cell to help ill officer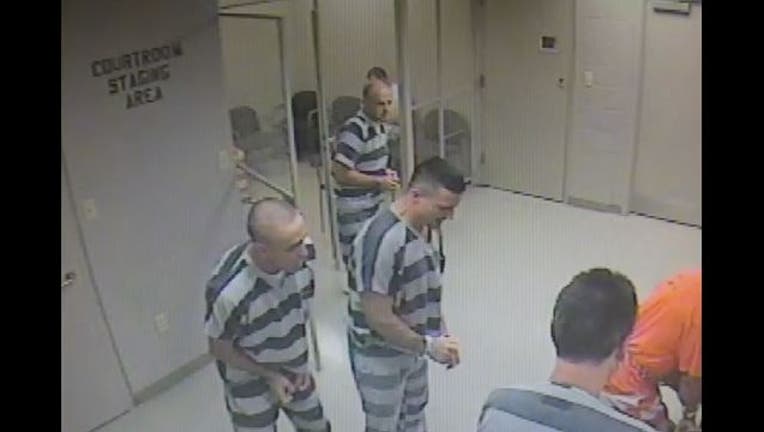 article
(STORYFUL) - Video released just last week shows the heroism of inmates waiting in a holding cell in the basement of the Parker County District Court in Texas when the lone officer watching them suddenly slumped over in his chair.
They began shouting for help and – even though they were handcuffed – broke through the door of the cell.
Other guards "thought it was a fight," said inmate Floyd Smith in an interview with local station WFAA. "They thought we were taking over."
Officers and paramedics rushed to respond and administer aid to the jailer who appeared to be suffering a heart attack or stroke, though the specific illness was not confirmed by police.
"It never crossed my mind not to help whether he's got a gun or a badge. If he falls down, I'm gonna help him," said Smith.
The correctional officer survived and, according to local media, is expected to return to work.