Immigration agents aid in arrests of more than 1,300 accused gang members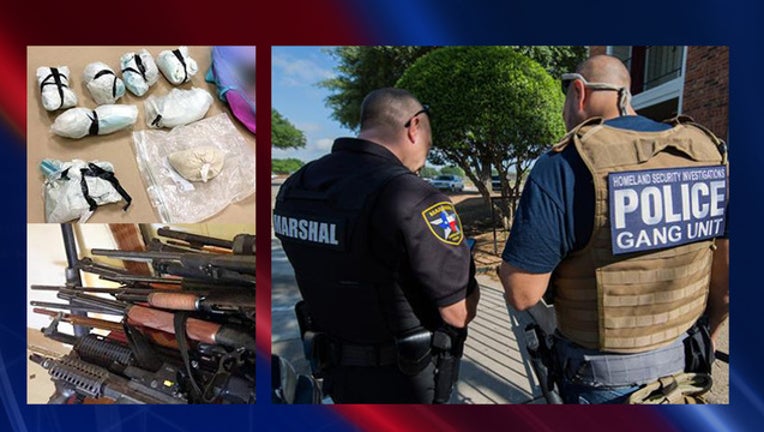 article
WASHINGTON (AP) - Immigration and Customs Enforcement says its agents have helped arrest more than 1,300 accused gang members across the United States in the last six weeks.
The agency says 1,098 suspected gang members were arrested on a variety of federal and state criminal charges, while 280 others face administrative immigration charges. The announcement of the gang sweep, part of an enforcement effort launched in 2005, comes amid a Trump administration effort to crack down on street gangs as part of a broader border security and illegal immigration enforcement effort.
Fewer than a third of those arrested in the latest operation were foreigners. ICE says 384 foreigners who were arrested were living in the U.S. illegally and 61 had permission to be here.
According to the agency, during the operation HSI agents and partner law enforcement agencies seized narcotics including 790.15 ounces of cocaine, 546.96 ounces of methamphetamine, 113.42 ounces of heroin, 8,019.46 ounces of marijuana, and 1.59 ounces of fentanyl. The say agents also seized 238 firearms and $491,763 in U.S. currency.
ICE says the operations took place across the country with the greatest activity in HSI Houston, HSI New York, HSI Atlanta and HSI Newark areas. During the operation, agents arrested 207 individuals in the Houston area which includes Corpus Christi.