'I'm praying': Mother of Colorado theater shooter breaks long silence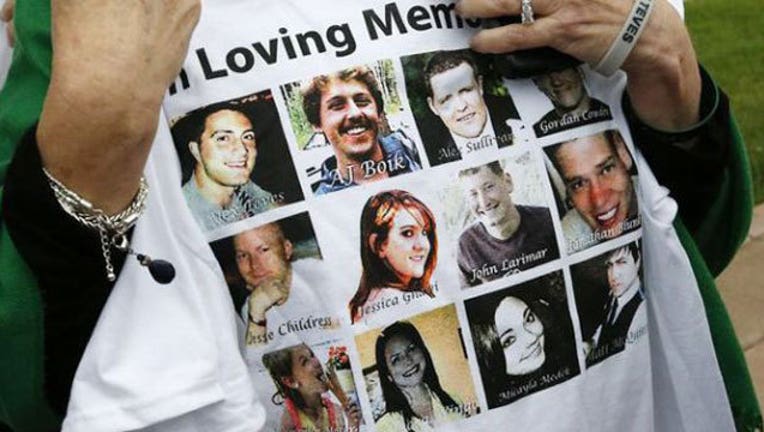 article
The mother of the man responsible for the 2012 Colorado movie theater massacre spoke out about the tragedy after a four-year silence, in an interview released Thursday.
Arlene Holmes told a San Diego news station that she continues to think about the shooting that unfolded in an Aurora movie theater during a midnight screening of "The Dark Knight Rises."
WATCH THE EXTENDED INTERVIEW HERE
James Holmes, now 28, is serving 12 consecutive life sentences without parole, plus 3,318 years in prison, after a jury in 2015 rejected his insanity defense and found him guilty of killing 12 people and wounding 70 others. He avoided the death penalty when the jury could not reach a unanimous verdict on each of the murder counts.
"They're on my mind every day, it's the first thought when I wake up in the morning. I'm very cognizant of how bad this all was, and I'm praying for their healing; mentally, physically, emotionally," his mother told KGTV. "I can't erase the day but I wish I could. The way that I want to honor their injuries and their distress is to try and help prevent something this bad from happening again."
Arlene Holmes said she was coming forward now to explain the lessons she learned about mental illness since the shooting. She said she chose now because May is Mental Health Awareness Month.
"At the same time I want to acknowledge that my son did indeed do something very terrible and it was a great tragedy," she told the station.
She said she didn't know until the trial that her son was schizophrenic.
Read more on FOX NEWS.