Illegal game rooms raided in East End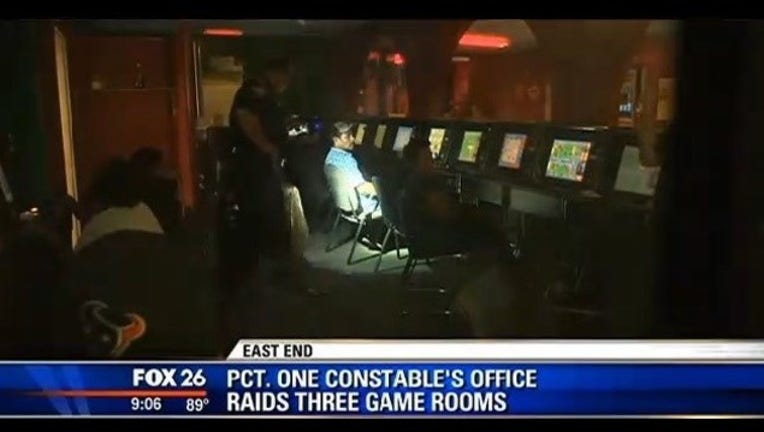 Three illegal game rooms have been shut down on Houston's East End.  
Our cameras were rolling Friday night when the Precinct One Constable's Office raided a game room at 6800 Avenue ""E" at Wayside.  
Dozens of law officers hit two other illegal gambling sites at the same time making several arrests.  
Law enforcement is going after the operators and not the customers, unless they have warrants.  
Constable Alan Rosen says game rooms prey on the poor and elderly and are a haven for crime.  
"People think gaming operations aren't really a hazard to the community.  There's been multiple murders and aggravated robberies have taken place.  These things breed crime around the neighborhoods and we're doing something about it," said Constable Rosen.          
Officers believe the same man was behind all 3 of the game rooms that were raided.  Constable Rosen calls him a "Big Fish" in the world of illegal gambling.