IHOP offers apology after racy tweet creates social media backlash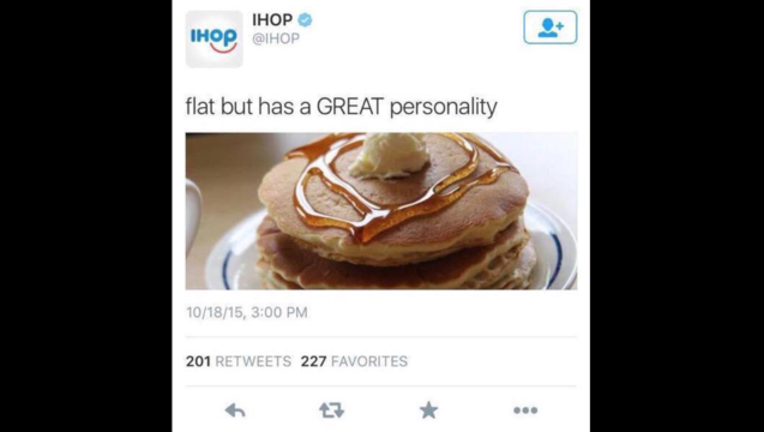 Popular breakfast chain, IHOP, gained a new Twitter audience last year when it embodied a seemingly younger, and more hip voice for social media. Now, that new voice is bringing some negative attention.
In a recurring theme of tweets using popular internet, and teen-friendly slang, IHOP saw the Twitter account gain attention through retweets and favorites.
However, a tweet that was sent from the company's account on October 18 now has the company under fire. The tweet has since been deleted, but not before it was screenshot and shared across social media.
The tweet reads, "flat, but has a GREAT personality."
Twitter users immediately responded with backlash. Twitter user Seamus Bellamy asked, "What does snark and sexism come in to pancakes?"
Another tweeted, "Can't teach my Girl Scouts that casual misogyny is okay."
The company tweeted shortly thereafter that they "tweeted something dumb" and offered an apology.
Other chains have taken to social media to reach a younger audience, including Whataburger and Burger King.