Humane Society makes plea to save paralyzed dog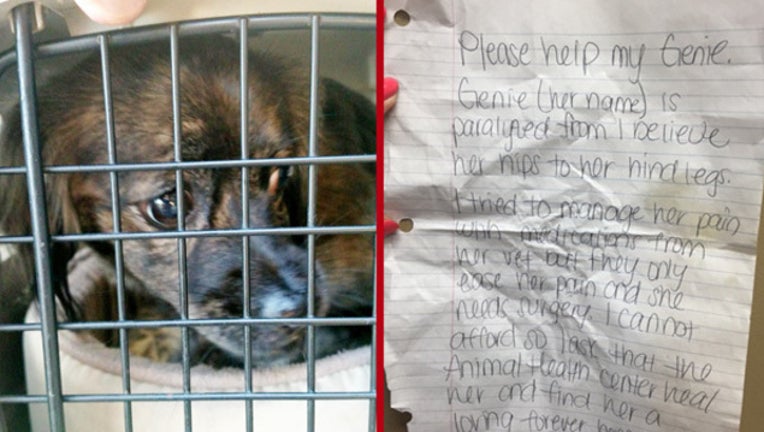 article
TAMPA (FOX 13) - The Humane Society of Tampa Bay is asking for help after a dog in need was left on their doorstep with nothing but heartbreaking note.
A staff member says he made the discovery early Monday morning when he arrived to work.
The dog, named Genie, was in a crate with a note that explained her sad story:
"Please help my Genie. Genie (her name) is paralyzed from I believe her hips to her hind legs. I tried to manage her pain with medication from her vet but they only ease her pain and she needs surgery. I cannot afford so I ask that the Animal Health Center heal her and find her a loving forever home. Thank you."
The Humane Society says they will do their best to "heal her body and mend her grieving heart", but they need some help to do so.
On Give Day- a day meant to inspire others to donate to local organizations- they made a plea to the public.
"Give today, in honor of Genie, and for the thousands of homeless, broken, and abandoned pets who will follow after her. #GiveDayTampaBay #GiveLocal"