HPD: Officer fatally shot suspect who attacked her in southwest Houston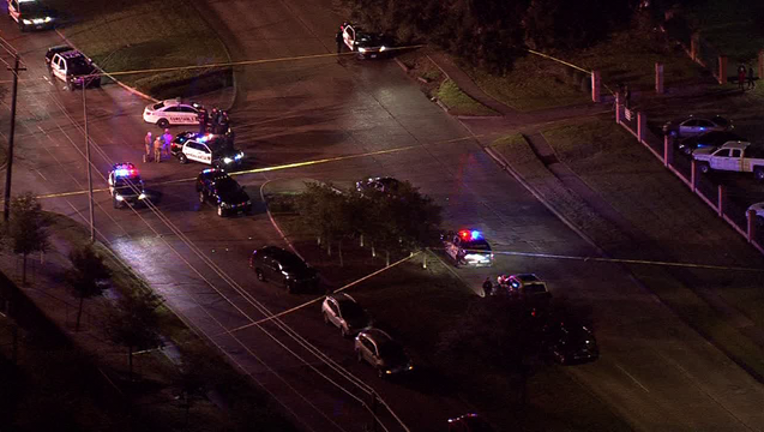 article
The Houston Police Department says a suspect shot by a police officer in southwest Houston has died.
An officer responded to a call on Beechnut near Fondren regarding a man in traffic striking vehicles with a flag that had a pole attached.
According to police, she gave verbal commands while she approached the man, but he disobeyed and attacked her. Police say she was able to disengage and tazed him, but it had no affect and he charged her and began to assault her again.
Police say she was able to get away again, and she gave commands while she tried to retreat, but he charged her again and began to assault her, so she fired one time, striking him in the chest.
According to police, first aid was administered immediately and the suspect was taken to the hospital where he was pronounced dead.
During a briefing, HPD Executive Assistant Chief Troy Finner said the officer was visibly shaken and had minor injuries. The officer was identified as a two-year veteran.
Executive Assistant Chief Finner says the officer did not know when she arrived on the scene that the man had assaulted two citizens, one of which is in the hospital. Police say he did not have gun that they know of.
Finner says, as is customary, the officer will be placed on administrative duty while a joint investigation is conducted.