HPD mourns the loss of Houston's oldest police officer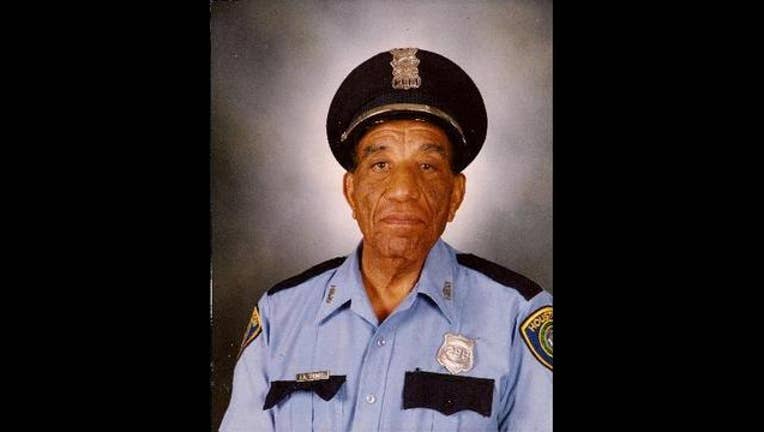 The Houston Police Department is sad to announce the passing of retired Senior Police Officer Edward A. Thomas.  Mr. Thomas, as he was affectionately known throughout the department, passed away Monday morning (August 10) of natural causes.
On July 27, HPD Headquarters was renamed the Houston Police Department Edward A. Thomas Building in a short ceremony that celebrated Officer Thomas' dedication and 63 years of service.  In 1948 Officer Thomas graduated from Cadet Class #1 and received numerous awards, commendations and letters of appreciation during his HPD career.
Officer Thomas was also one of the first African American police officers to join HPD and served during a time of systemic discrimination throughout the department.  However, Mr. Thomas persevered and served with dedication and hard work.  At the time of his retirement, he was the most revered and respected officer within the Houston Police Department.
"I am saddened to hear of Mr. Thomas' passing," said HPD Chief Charles A. McClelland, Jr.  "He was a man who I respected immensely and was honored to know and call my friend.  The Houston Police Department and the City of Houston was a better place of having had him as an officer." 
Officer Thomas was 95.  Funeral arrangements will be announced at a later time.