Houston water main break: Water service restored to 2,000 customers, work underway to repair street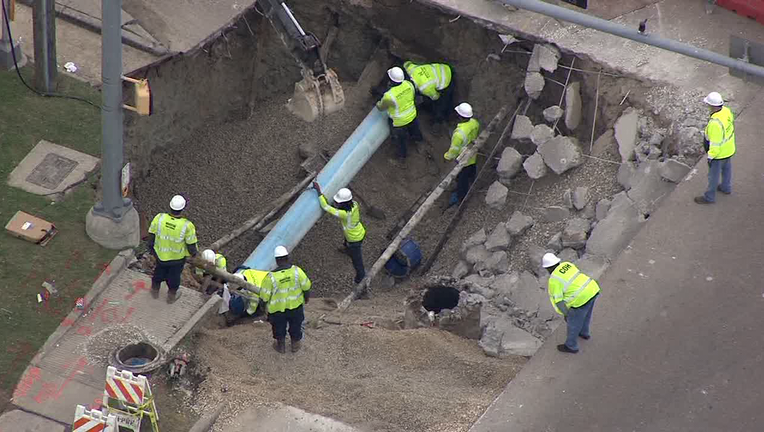 article
HOUSTON - UPDATE: Houston Public Works said on Tuesday evening that water service has been restored to the 2,000 customers affected following a water main break on Tuesday. 
Officials said work is now underway to repair the street, which may take a few hours. 
-------------------
2,000 customers are currently without water following a water main break in Houston on Tuesday. 
According to Houston Public Works, crews are working an emergency repair on a 16" water line along the 5700 block of West Tidwell and Antoine. 
Officials said the major leak washed out a section of the street and repairs are expected to take several hours. 
Houston Public Works is asking the public to be patient as crews are working as quickly as they can to restore service as soon as possible. 
Houston Public Works relies on the community to call 311 and let us know when they spot water leaks, so they can be investigated and make a plan for repairs. If a reported leak worsens, please call 311 again to let them know to escalate our response.