Houston Walk Now For Autism Speaks Event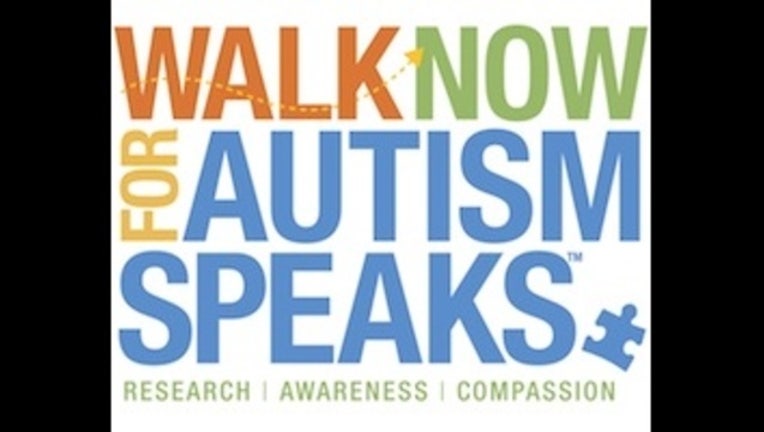 HOUSTON (FOX 26) - HOUSTON, TX – The Texas chapter of Autism Speaks, the world's leading autism science and advocacy organization, will hold its 2015 Houston Walk Now for Autism Speaks event on Saturday, October 10th at Minute Maid Park. Proceeds from Houston's annual walk will support Autism Speaks' work, both locally and nationally, to increase awareness of autism, fund innovative research and family services, and advocate for the needs of people with autism and their families.
According to the U.S. Centers for Disease Control, autism spectrum disorder is now diagnosed in 1 in every 68 children – and 1 in 42 boys. Autism Speaks addresses the needs of families with free online tool kits, as well as resources for education, housing, and employment. The majority of Autism Speaks' funding goes toward research into causes and treatments of the disorder.
Walk Now for Autism Speaks events are the signature fundraisers for Autism Speaks, drawing hundreds of thousands of volunteers in more than 100 cities across North America.
Each Walk Now for Autism Speaks event is unique to its city.
The Houston event will include a ½ mile walk and a community resource fair, providing families with "one-stop shopping" for educational options, therapists, recreational programs, child-friendly activities, and other vital services. The Houston Astros mascot Orbit, Squeeze Play Zone for kids and Xbox's provided by Microsoft are among a few family friendly activities that will take place on Walk day.
Autism Speaks already is having a significant impact on the state of Texas area. Over $5.2M in local family service and research grants and $32,875 Autism Cares funds provided to residents affected by unplanned hardships have been given out in Texas since 2011. Texas was the 3rd state to pass Autism Insurance Reforms through proactive advocacy, over 45,000 online resources provided for Texas residents impacted by autism, and 154 iPads were donated to Texas children to aid in communication skills since the program started in 2012.  
"Houston's Walk Now for Autism Speaks is helping fund vital services and innovative ideas that improve the quality of life for people in our community," said Kaitlin Hart, Manager; Field Development for Autism Speaks. "We're eager to support that crucial work by researchers, service providers, and medical experts, both close to home and all across the country."
Local sponsors of the walk include: Johnny Carino's, Plains All American Pipeline, L.P., The Shape of Behavior, Cutting Edge Pediatric Therapy, Trumpet Behavioral Health, Therapy and Beyond, Butterfly Effects, v247 Power, and Steadfast Management Companies.
For more information about the Houston Walk Now for Autism Speaks, please visit: WalkNowForAutismSpeaks.org/houston. Or contact: 713-724-5092 or kaitlin.hart@autismspeaks.org.
About Autism
Autism is a general term used to describe a group of complex developmental brain disorders – autism spectrum disorders – caused by a combination of genes and environmental influences. These disorders are characterized, in varying degrees, by communication difficulties, social and behavioral challenges, and repetitive behaviors. An estimated 1 in 68 children in the U.S. is on the autism spectrum.
About Autism Speaks
Autism Speaks is the world's leading autism science and advocacy organization. It is dedicated to funding research into the causes, prevention, treatments and a cure for autism; increasing awareness of autism spectrum disorders; and advocating for the needs of individuals with autism and their families. Autism Speaks was founded in February 2005 by Suzanne and Bob Wright, the grandparents of a child with autism. Mr. Wright is the former vice chairman of General Electric and chief executive officer of NBC and NBC Universal. Since its inception, Autism Speaks has committed more than $525 million to its mission, the majority in science and medical research. Each year Walk Now for Autism Speaks events are held in more than 100 cities across North America. On the global front, Autism Speaks has established partnerships in more than 60 countries on five continents to foster international research, services and awareness. To learn more about Autism Speaks, please visit AutismSpeaks.org.