Houston SPCA seizes 66 dogs from Magnolia facility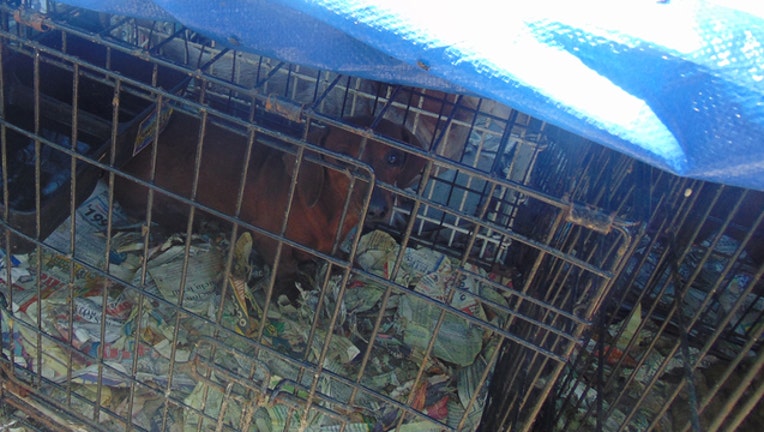 article
MAGNOLIA, Texas (FOX 26) -  
The Houston SPCA has removed 66 dogs from a facility in Magnolia. The rescue operation took place on Thursday after reports to Montgomery County Animal Control and a Houston SPCA Cruelty Investigator visit on May 4 regarding cruel confinement issues at Ruff N Fluff. The dogs were kept in what the Houston SPCA  describes as small, unsanitary cages filled with urine and feces. Many of the animals are dealing with medical issues.
Ruff N Fluff was told to immediately improve the poor environmental conditions for the dogs, but a follow-up visit showed the animals remained in poor living conditions. The Houston SPCA worked with Montgomery County Animal Control to obtain a civil seizure warrant and rescue the animals to be evaluated and provided medical care.
A Justice of the Peace Precinct 5 will hear the case against Ruff N Fluff on Wednesday. The Houston SPCA says it hopes that Ruff N Fluff will be divested of ownership and the Houston SPCA will be given custody so that the seized dogs can continue their rehabilitation and recovery.