Houston Livestock Show & Rodeo: all you need to know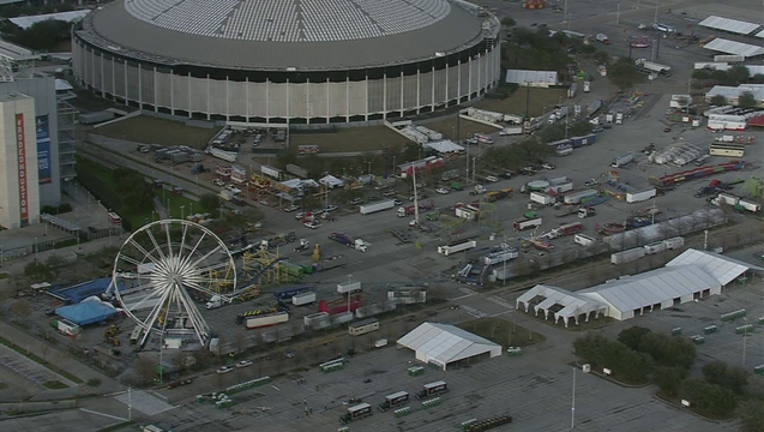 It's Rodeo season! The Houston Livestock Show and Rodeo Bar-B-Que contest began Thursday, February 22nd and will continue through Saturday, February 24th. The Carnival is also open. Most bar-b-que team tents are invitation only, but visitors are welcome to enjoy several public venues, including The Garden, Rockin' Bar-B-Que Saloon, and the Chuck Wagon. The Livestock Show and Rodeo begins February 27th and runs through March 18th.
Visitors can choose to use METRO's Park & Ride. You park your vehicle for free, then pay $4 per person for a round trip ($6.60 per person if you park at the location on N. Shepherd), and a bus will take you to NRG Park. There are four Park & Ride locations: 7821 N. Shepherd, 4675 S. Braeswood, 8833 ½ Gulf Fwy. I-45, and 515 Maxey Rd.
There are three Park & Ride Express locations: OST 1, which is located at 2103 South Braeswood; Aramco Services Company, which is located at 9009 W. Loop South; and Reed Road, which is located at 2400 Reed Road. OST 1 is handicap accessible. If you park at one of these locations, a shuttle will take you to NRG Park.
Each day after the rodeo, an entertainer will take the stage and perform. Garth Brooks will perform the first and last nights of the rodeo (February 27th and March 18th). His performances are already sold out, but check out the other performers who will be coming to Houston.