Injured dog rescued from muddy sinkhole in southwest Houston
HOUSTON - "Thankfully, there was someone in the neighborhood who heard a dog who was crying for quite a while," said Julie Kuenstle, VP of Communication for the SPCA.
An 8-month-old Great Pyrenees was trapped in a small sinkhole near Sims Bayou.
"The water was up to his chest and he could not get out," Kuenstle said. "You can see the animal was just covered head to toe in the mud, and there's obviously a degree of fear. So she had to be extra careful and actually was wedging the dog out of the mud. He's super sweet, super friendly, and most of all very thankful, to be out of that predicament."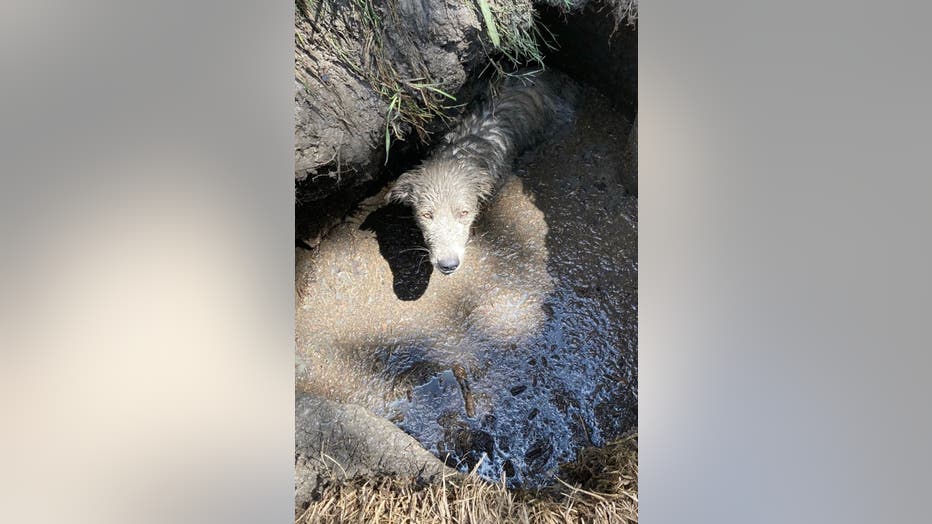 The dog is being treated for a limp. No owner has come forward.
The Houston SPCA Injured Animal Rescue Ambulance came to the aid of more than 6,000 injured and unowned animals in Harris County in 2021.
A small kitten was recently rescued from a freeway overpass.
"Thankfully, there was a company with a bucket truck, and they were so nice to just go up there, get that kitten, and bring that kitten down to safety," said Kuenstle.
"Whether it's neglect or abuse, or they're just on the streets on their own, and they're injured, we consider that one of the most vulnerable animals in our community. It is an animal that has no owner, has no voice. On top of that, they are suffering from an injury," Kuenstle said. "I can't tell you how many times an animal's life has been saved because we got there just in time."