Houston homeless tent city moved from underneath Southwest Freeway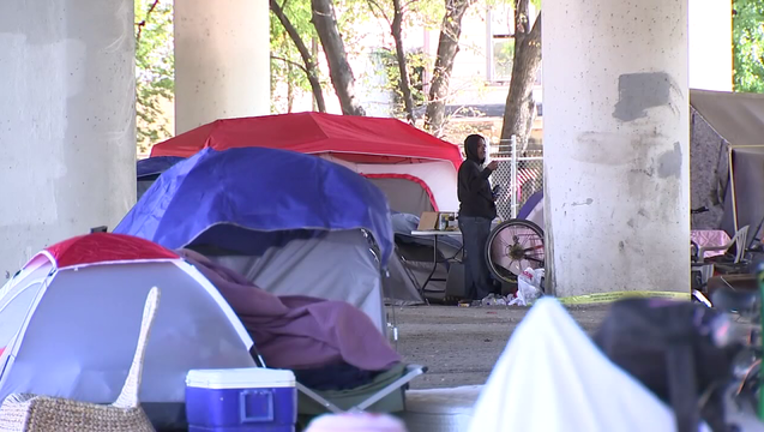 article
HOUSTON, TX - A Houston homeless encampment underneath Highway 59 was moved Friday morning by the City of Houston personnel and the Texas Department of Transportation. The push to abolish tent city under Southwest Freeway started this morning at 8 a.m.  Free transportation to shelters was provided to residents of the Wheeler homeless encampment as the Houston Health Department cleaned the area and removed hazardous material from the area. 
"The population of the Wheeler encampment under a freeway overpass near Midtown dwindled recently to about 45 people but has continued to attract predators seeking to victimize its very vulnerable population," Mayor Sylvester Turner said. "Today the city and its compassionate partners are taking extra steps to place homeless people in shelter beds with their consent and eliminate hazards created by the property's use as an unofficial outdoor living space."
Clean up crews have been sent multiple times to this homeless camp, after it was declared a public health hazard by the city.  A fence will be built as part of plan to keep the encampment from coming back.