Houston Astros to host 'Gold Rush' event on Wednesday with exclusive gold merch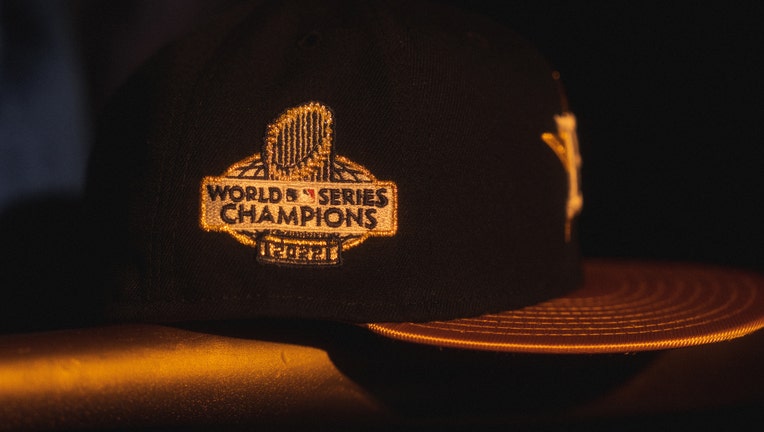 article
HOUSTON - The Houston Astros continue to give back to their fans and this time they're giving fans a chance to strike gold!
Fans will have the chance to purchase exclusive Houston Astros gold merchandise at the Union Station Team Store in Minute Maid Park on Wednesday beginning at midnight.
ASTROS TICKETS: Houston Astros single-game tickets for 1st half of 2023 season go on sale
This "Gold Rush" event includes special gold items that are part of the Gold Program from New Era and Nike which commemorates the Astros 2022 World Series Championship. The champs will be wearing the gold jerseys on Opening Day on March 30 and at Ring Day on March 31.
HOUSTON, TX - MARCH 09: Houston Astros Gold Program assets at Minute Maid Park March 09, 2023 in Houston, TX. (Photo by Evan Triplett/Houston Astros)
There will be several activities going on for the "Gold Rush" event including photo opportunities with the 2017 and 2022 World Series Trophies and will also feature a DJ, the Astros' mascot Orbit, and the Astros Coca-Cola Shooting Stars.
Guests can also enjoy breakfast from Aramark from 5-8 a.m. while supplies last.
KEEP UP WITH THE HOUSTON ASTROS
Astros fans will even have a chance to buy the Jostens 2022 Astros Championship Limited Edition Fan Ring from 9 a.m. - 5:00 p.m. The ring will be unveiled on Ring Day, so be aware this is an opportunity to buy it without seeing it.
For more information on the Astros Gold Rush retail event, visit the Astros website.