High school football player returns to the gridiron after athletic trainer saves his life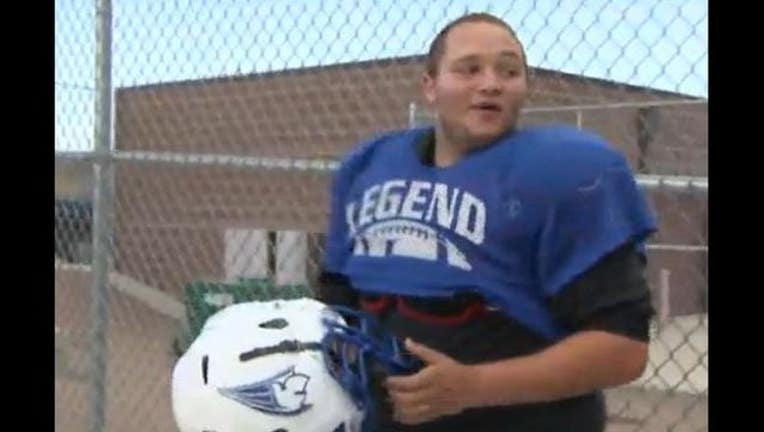 article
An athletic trainer is being credited and thanked for saving the life of a high school player with just a matter of days to spare.
Josh Boatright, an 18-year-old senior at Legend High School, isn't taking the his opportunity to get back to football for granted. According to an interview with local media in Parker, Colorado, Boatright passed out during a preseason workout, and went to athletic trainer Piper Thompson when he couldn't get his racing heartbeat to become normal.
"He was having complaints with activity. Then, he was starting to notice it at rest. To me, that was a red flag. Why is he having heart palpitations, a pounding heart with rest?" Thompson said. "What am I missing here? What's going on?"
After approaching Boatright's parents with her concern, within the next few days, Boatright was diagnosed with Wolff-Parkinson-White syndrome, a rare condition caused by an extra path between the heart's upper and lower chambers that causes the heart to beat rapidly, and underwent heart surgery.
The Parker Chronicle reports that LeAnn Boatright, Josh's mother, said that they owe all credit to the athletic trainer for saving Boatright's life.
"After reviewing all the scans and all the tests we did on you, you had maybe one or two more practices and you would have been dead," Boatright's mother recalls the cardiologist saying.
Boatright has moved from center to defensive line this season, and is on heart medication. He has additional surgery scheduled after the season.
He feels fortunate to be able to return to gridiron.
Thompson's actions are said to be honored at a school meeting on Oct. 20.