Heavy truck accident on I-10 East near Garth Road causes traffic backup
HOUSTON - A heavy truck accident on I-10 eastbound caused a huge traffic standstill on the highway Thursday night
Details are limited, but authorities said the crash occurred on I-10 eastbound at North Main/Crosby Cedar Bayou.
RELATED: 'SICK': Houston man solicited child pornography from 18 minor boys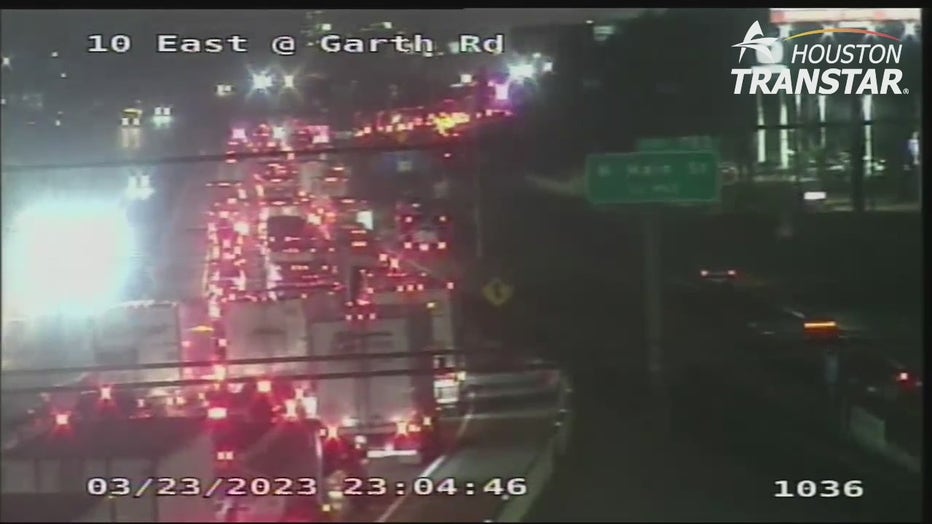 We're told two vehicles were involved in the crash.
All mainlanes were affected by the accident, but the roadway has since reopened.