Hear from the creator of the 'Naptown Funk' naval sensation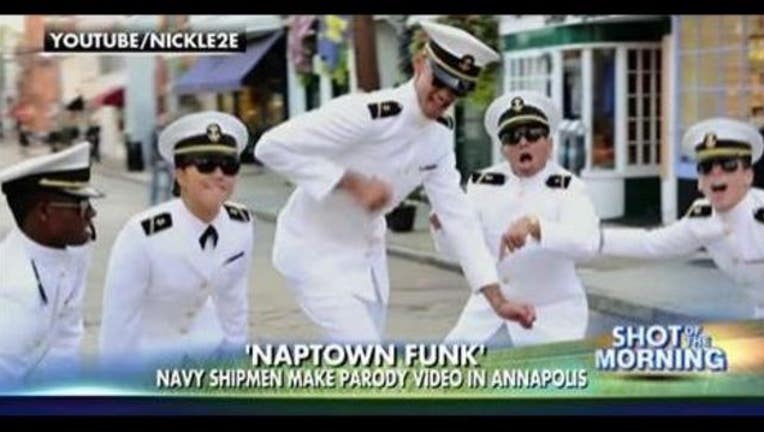 The United States Naval Academy is a place for our nation's best, brightest and, apparently, funkiest.
A new viral video shows a group of Naval Academy midshipmen shimmying and strutting while lip-synching to a song they created, entitled "Naptown Funk."
Spearheaded by Midshipman Rylan Tuohy, it's a remake of "Uptown Funk" by Mark Ronson featuring Bruno Mars.
Over 50 midshipmen participated in the project, which was filmed last month, working with the city of Annapolis.
Watch the awesome, funky video above.
UPDATE: "Naptown Funk" creator Midshipman 1st Class Rylan Tuohy told "Fox and Friends" the idea for the video came a year ago when Bruno Mars' song first appeared on the scene, but the producers wanted to wait until the time was right.
"We wanted to make sure it was good for the city and midshipmen, and one year later you see what's on YouTube."