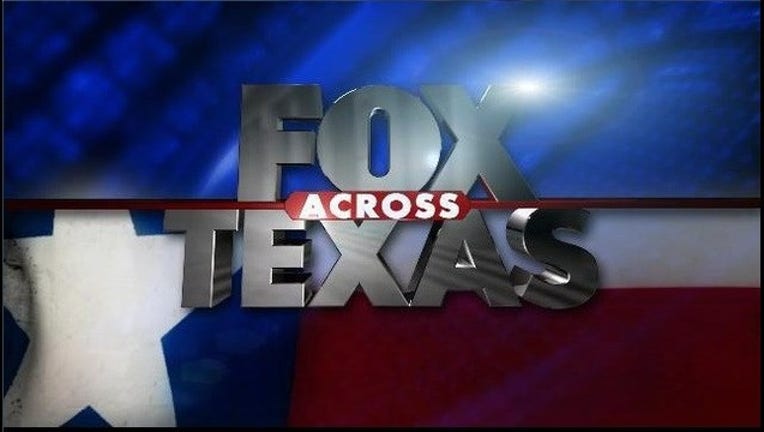 article
Trooper in Sandra Bland arrest had been disciplined
AUSTIN, Texas (AP) - The Texas trooper who arrested a black Chicago-area area woman after a confrontation that began with a traffic stop had been cautioned about "unprofessional conduct" in a 2014 incident while he was still a probationary trooper.
The disciplinary entry regarding Trooper Brian Encinia of the Texas Department of Public Safety was contained in Encinia's personnel file. The department released the file Friday in response to Freedom of Information requests.
Encinia arrested Sandra Bland on July 10th. She was found dead in a jail cell in Hempstead on July 13th. Officials say she used a plastic bag to hang herself.
Encinia's performance evaluation for September and October 2014 referred to him receiving "a written counseling for unprofessional conduct ... occurring while at a school in Austin." The circumstances weren't specified.
Burning tractor temporarily closes US-Mexico border bridge
CIUDAD VICTORIA, Mexico (AP) - A burning farm tractor briefly closed an international bridge on the Texas-Mexico border.
Joel Saldana of the civil protection agency in the Mexican border city of Reynosa said Friday that a man from the Texas city of Pharr was taking the tractor into Mexico when it caught fire Friday morning on the Pharr-Reynosa international bridge.
Marcos Olivares Olvera of the Mexican federal highway agency said security procedures required the officials to close the immigration booths at the bridge's entrances when the fire was reported.
Traffic on the bridge was for about one hour.
US oil and natural gas rig count down 2 to 874
HOUSTON (AP) - Oilfield services company Baker Hughes Incorporated says the number of rigs exploring for oil and natural gas in the U.S. declined by two this week to 874.
Houston-based Baker Hughes said Friday 664 rigs were seeking oil and 209 explored for natural gas. One was listed as miscellaneous. A year ago, 1,889 rigs were active.
Among major oil- and gas-producing states, New Mexico gained three rigs, Louisiana gained two and North Dakota, Ohio, Texas and Wyoming each gained one.
Kansas lost four rigs, Utah declined by three, Alaska and Pennsylvania each lost two and Colorado and West Virginia each declined by one.
Arkansas, California and Oklahoma were unchanged.
The U.S. rig count peaked at 4,530 in 1981 and bottomed at 488 in 1999.
Extended slump in oil taking toll on industry, economy
NEW YORK (AP) - As drivers, shippers and airlines enjoy lower fuel prices, the oil industry is responding to much lower profits with sharp cuts in spending and layoffs.
Low oil and gas prices are good for the overall economy because they reduce costs for consumers and business. U.S. economic growth was higher in the second quarter, and economists say that was partly fueled by consumers spending some of their savings on gasoline at stores and restaurants.
But with oil prices down around 50 percent from last year, major oil companies are cutting back, offsetting some of this good news.
Texas-based Exxon Mobil said Friday it cut spending by $1.54 billion in the second quarter, while Chevron announced it is laying off 1,500 workers.
1 dead in Palo Duro Canyon amphitheater fireworks explosion
PALO DURO CANYON STATE PARK, Texas (AP) - A stage manager of the amphitheater at Palo Duro Canyon State Park in Texas is dead after two containers of fireworks exploded.
Randall County Sheriff's Deputy Danny Alexander says the 21-year-old woman was taking inventory when the explosion happened shortly before 6 p.m. Friday. No cause has been determined. The woman's name hasn't be released.
The amphitheater is about 25 miles south of Amarillo. The outdoor musical "TEXAS" has been performed there for 50 years. Pyrotechnics are used throughout the show.
Friday's performance was canceled.
Fan collapses before Astros game
HOUSTON (AP) - A man has collapsed in the stands before the Houston Astros' home game against the Arizona Diamondbacks.
The man was near Houston's dugout when he went down. Nearby fans rushed to his side before EMTs got to the scene and appeared to be giving the fan CPR.
Emergency officials then placed the man on a backboard and carried him up the steps of the first level at Minute Maid Park on to the concourse and out of the stadium. The man appeared to be unresponsive as he was being carried out of the park on Friday night.
The Astros said in a statement that a fan was transported to the hospital before the game and their "thoughts and prayers are with him and his family."
Texans report to camp with many questions on offense
HOUSTON (AP) - The Houston Texans know they'll have a solid defense led by J.J. Watt.
As they reported for camp Friday, there were far more questions about the offense.
Second-year coach Bill O'Brien will use camp to decide whether Brian Hoyer or Ryan Mallett will start at quarterback.
Houston also must decide who will start with DeAndre Hopkins at receiver after franchise receiving leader Andre Johnson was released and signed with the Indianapolis Colts. At receiver, three new faces will compete to for the second starting job. They signed veterans Nate Washington and Cecil Shorts the Third and drafted Jaelen Strong in the third round of this year's draft.
They also have changes one their offensive line after releasing veteran Chris Myers, who had started the last 112 games at center. Ben Jones is expected to move into that spot.
Despite all the new faces, left tackle Duane Brown is confident that the offense will be just fine.