Grizzly bear euthanized at Houston Zoo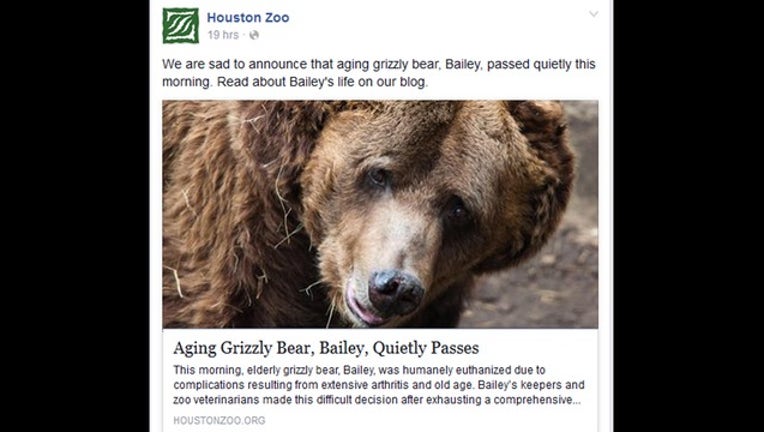 HOUSTON (FOX 26) - HOUSTON (AP) -- The Houston Zoo has said goodbye to its last grizzly bear that officials say was euthanized due to complications from arthritis.
   According to zoo officials, Bailey was euthanized Monday morning. Officials said he was suffering from chronic arthritis and had been receiving treatment for his condition since he arrived at the zoo with his brother, Boomer, in 2007.
   Boomer had also been treated for arthritis before being euthanized earlier this year.
   According to officials, the grizzly bears were born in 1980 and had been in private captivity, where they were not properly cared for. The bears were placed in the care of the Houston Society for the Prevention of Cruelty of Animals before being handed over to the zoo.
 
http://www.houstonzoo.org/aging-grizzly-bear-bailey-quietly-passes/