Grand Prairie woman wins $2.5 million on Texas Lottery scratch-off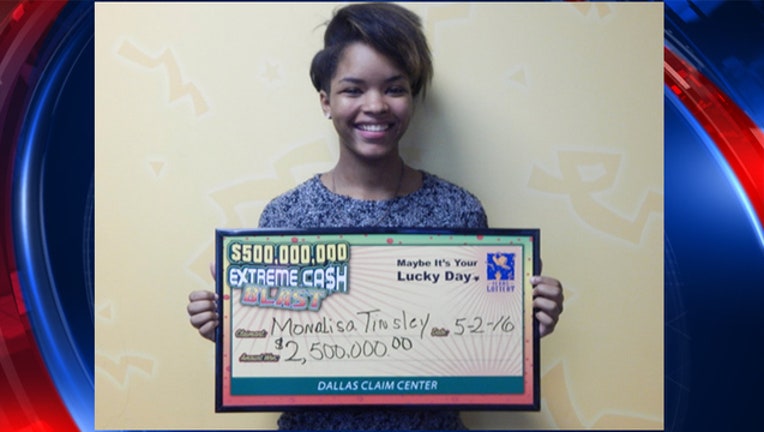 article
A Grand Prairie woman is $2.5 million richer after winning a Texas Lottery scratch-off game.
Monalisa Tinsley won the top prize in the $500,000,000 Extreme Ca$h Blast scratch ticket game. The game offers 10 of the $2.5 million prizes. Tinsley won the fifth of the 10 jackpots.
Tinsley bought the winning scratch-off from the Super Track 2 in the 4000 block of S. Great Southwest Parkway in Grand Prairie. The store is eligible for a $10,000 retailer bonus for selling the winning ticket.