Girl who lost family in fire gets new hand, foot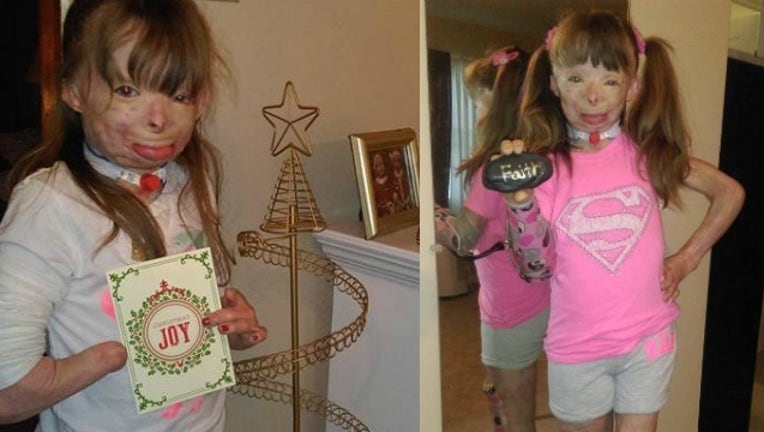 article
A little girl from New York captured the hearts of millions after her story went viral on social media during the winter holidays. 
Safyre Terry lost her father and three siblings in a house fire caused by arson in 2013. She was found in the debris next to her dad, who used his body to shield her from the flames. She suffered severe burns, and in the months following the fire she lost her right hand and left foot.
We first introduced you to the 8-year-old in December when she had one wish for Christmas: to recieve cards from around the world. That wish came true in a big way. Over one million cards were sent to her and they keep coming. She even got cards from Katy Perry and the Obama family. 
Safyre's aunt, Liz Dolder, who took custody of the child after the tragedy, previously told FOX News that the attention has been "overwhelming." 
Since her story went viral, Safyre has been honored at a number of events and continues to stay busy. On Saturday, she's riding on a firetruck during a local 4th of July parade. 
This week, on Facebook, Dolder shared some wonderful news about her niece. She said last week Safyre got a new hand and foot.
"It was the best day ever," Dolder said. "She said she is on cloud nine. Loving the glow she has." 
The picture has more than 21,000 likes. 
"Safyre is doing great," Dolder told FOX 5 News. "She's getting around great."