Girl stops to pray with Cedar Hill police officers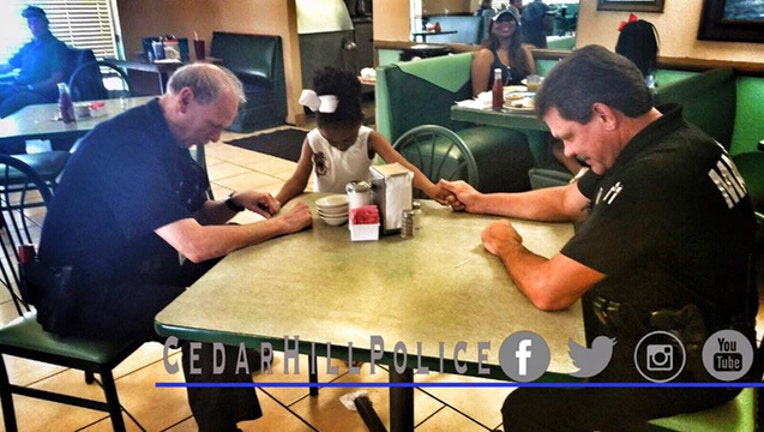 article
Two Cedar Hill Policemen welcomed an unexpected guest while on their lunch break in a moment that has gone viral.
Cedar Hill Marshal's Herron and Wallace were about to eat lunch at a local restaurant when a 5-year-old girl, Chloe, came to their table and asked if she could pray with them before they ate.
Both Marshals said they never had anyone ask to pray with them before and said Chloe's prayer was beautiful.
Chloe's father took a picture of the prayer and sent it to the Cedar Hill Police Department, which posted it on its Facebook page. It has received more than 7,000 likes and drawn 350 comments from Facebook users around the United States.
"I have no idea where this place is, I live in Kansas City, Missouri. This story brought tears to my table here at a local restaurant," commented Facebook user John Pickett. "Makes me want to pack up & move to your town. She is a great ambassador for your town."