Giraffe calf born at Brevard Zoo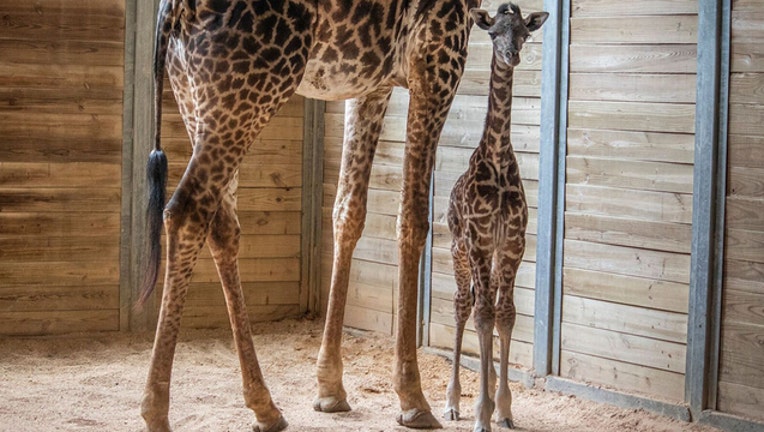 article
MELBOURNE, Fla. (WOFL FOX 35) - Brevard Zoo welcomed a newborn giraffe on Friday, October 19th. The little one, a male, was born six feet tall and weighed 158 pounds. 
The as-yet-unnamed calf arrived around 5:15 a.m., entering the world feet-first. He is the ninth offspring of 18-year-old mother Johari and the twelfth sired by 20-year-old Rafiki. 
"The newborn giraffe underwent a neonatal exam, where we checked his overall health," said Michelle Smurl, the Zoo's director of animal programs. "He looked to be in great condition at his checkup on Saturday." 
The calf will remain behind the scenes with Johari for a few weeks before making his first appearance in Expedition Africa.