Gay man's death certificate lands state officials in court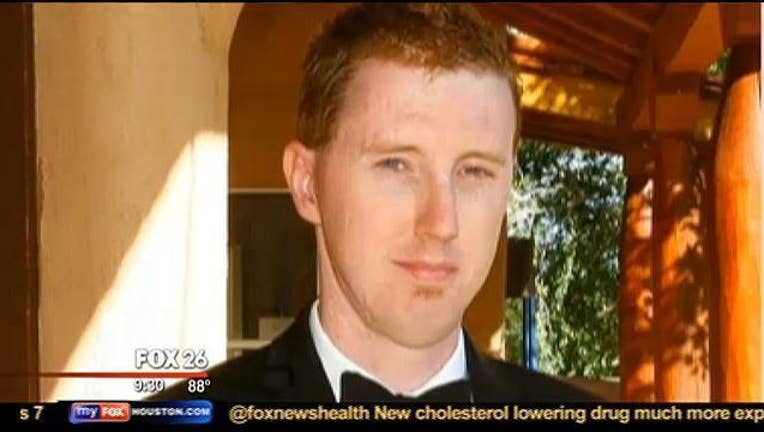 article
After a decade together, Conroe's John Stone-Hoskins married his partner, James, in New Mexico last year, where gay marriage was legal.
"He left a lasting impression on everyone, including me," said Stone-Hoskins.
Just months later, after being diagnosed with an illness, James Stone committed suicide.
"We always loved one another and we never left each other's side in sickness and in health," he said.
But on his Texas death certificate, the 32-year-old was listed as "never married," while John, his husband, was listed as "significant other." 
"(I felt) like I was a second class citizen and so was he," said Stone Hoskins. 
Ever since same-sex marriage became legal nationwide in June, Stone-Hoskins has been fighting the state to change the death certificate to recognize their marriage.  The state has refused. 
"It's a matter of equal protection.  I'm very tenacious, and I was determined to see this through," he said.
And today he did "see it through."  A judge in San Antonio ruled that the state must amend the death certificate immediately and declare John the "surviving spouse."    In addition, the state of Texas could be held in contempt of court for not recognizing same-sex marriage.  The judge has ordered Texas Attorney General Ken Paxton, along with the head of State Health Services, to appear in court next week to determine if they disobeyed laws requiring states to recognize same-sex marriage. 
"I feel a lot of satisfaction, I'll feel better when it gets in my hand and I see that it's been done.  James had wanted to leave a legacy behind I never expected it to be in this form," said Stone-Hoskins.
The ruling allows John to begin getting his estate in order.  The 37-year-old has a host of health problems, including cancer, which some doctors say is terminal.  Time may not be on his side.  But now the law is. 
"I hope to pave the way for other same sex couples that are in same situation as I am as it regards to vital statistics documents.  Discrimination based on same sex relationships will end in Texas," he said.