Funeral to say goodbye to Sunnyvale police K-9 killed in line of duty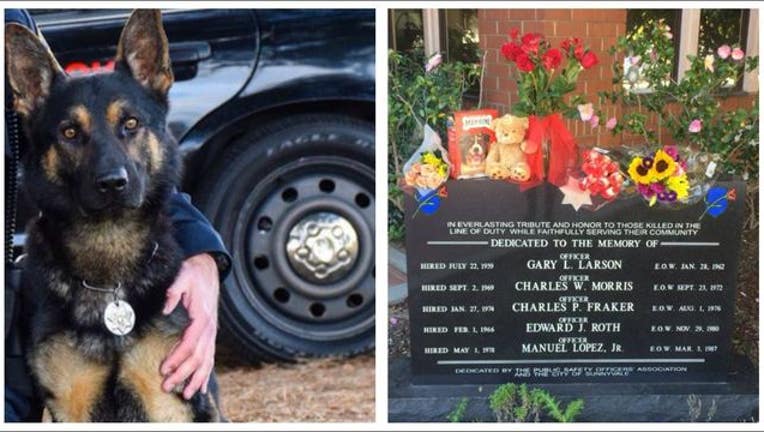 article
SUNNYVALE, Calif. (BCN and KTVU) - Officers will say goodbye Tuesday to a Sunnyvale police dog who was killed in the line of duty last month. 
The K-9 named Jax was killed Oct. 31 in an officer-involved shooting in Sunnyvale. 
A funeral for Jax will begin at 11 a.m. 
A man suspected of stabbing a woman was also killed in the shooting. 
According to Sunnyvale Department of Public Safety Capt. Jeff Hunter, officers received a call about a stabbing in the 500 block of East Weddell Drive around 1 p.m.
At the scene, officers located a woman who had been stabbed. She was taken to a hospital with injuries not considered life-threatening.
Officers then attempted to contact the suspect. The suspect, however, armed himself with a knife and was uncooperative with officers, Hunter said.
The suspect, described as a man in his 20s, then stabbed a police K-9, prompting an officer to shoot the suspect at least once, according to Hunter.
The suspect was taken to a hospital where he died. His identity has not been released.
Jax, a German shepherd, was taken to also a hospital, where he died.
Hunter said that public safety officers have been fitted with body-worn cameras, however, he couldn't confirm whether the officer who shot at the suspect was wearing one.