Funeral services held this morning for DPS trooper killed on Thanksgiving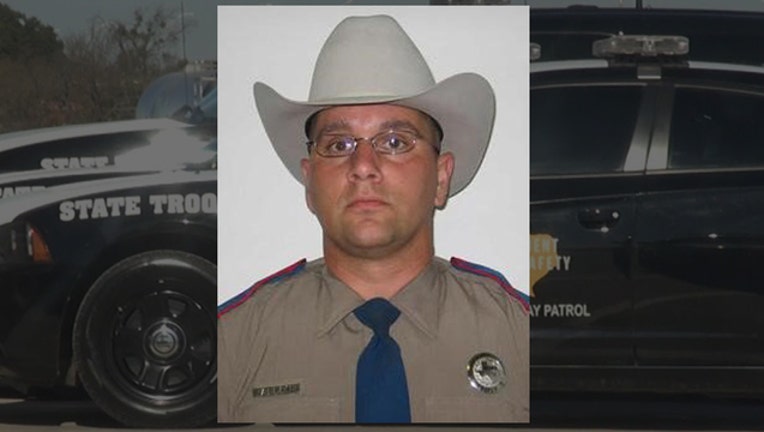 MEXIA, TX - A hero will be honored this morning in Mexia, Texas. Services for Texas Department of Public Safety Trooper Damon Allen, who was killed in the line of duty on Thanksgiving Day, will begin this morning, December 1st at 10 a.m. at the Mexia High School Football Stadium, 1100 North Bailey St., in Mexia, south of the junior high school. Burial services will follow at the Salem Cemetery in Freestone County, County Road 731 south of Teague.
At approximately 3:45 p.m. Thursday, Nov. 23, Trooper Allen was fatally shot by a suspect during a traffic stop south of Fairfield in Freestone County.  Trooper Allen proudly served the department for more than 15 years.  He is survived by his wife, three daughters and son.

"For more than 15 years, Trooper Damon Allen dedicated his life to bravely protecting and helping his fellow Texans," said DPS Director Steven McCraw.  "He was an outstanding officer and a loving family man who brought joy to so many around him." We are devastated by his loss – Trooper Allen will be missed beyond measure by all who knew him."
Trooper Allen, 41 began as a Trooper in July of 2002, and he was stationed in Groesbeck at the time of his death. He is the 221st DPS officer to die in the line of duty since 1823, and the first Trooper to die in a shooting incident since 2008.
The family requests memorials be made to The 100 Club of Houston Survivors' Fund — 5555 San Felipe Street, Ste 1750, Houston, TX 77056 — or online at the100club.org/give/survivor-donation/)