Frito-Lay recalls select jalapeno-flavored chips for possible Salmonella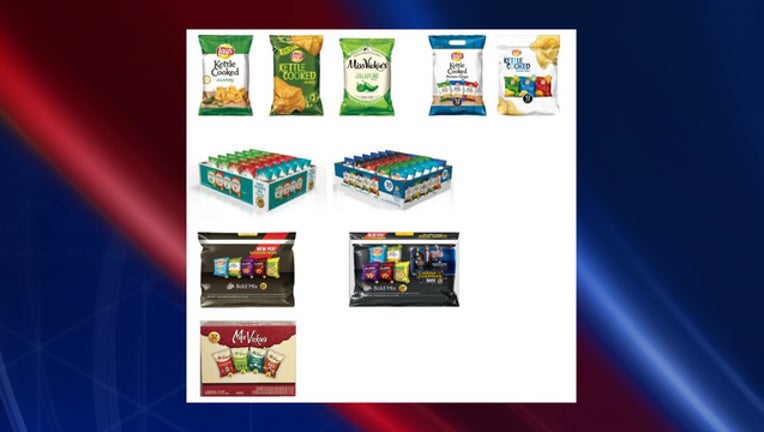 article
Frito-Lay is recalling select varieties of jalapeno-flavored potato chips due to possible contamination with Salmonella in the seasoning. The supplier of the seasoning recalled the product for possible Salmonella contamination and Frito-Lay is issuing a recall out of an abundance of caution.
Frito-Lay recalled select Jalapeno Flavored Lay's Kettle Cooked potato chips and Jalapeno Flavored Miss Vickie's Kettle Cooked potato chips with "guaranteed fresh" dates of July 4 or prior. All sizes are included in the recall.
Select multipacks with a "use by" date of June 20 are recalled. Individual jalapeno-flavored products in the recalled multipacks will have a date of July 4 on the bag. Other flavors and products in the multipacks are not included.
Affected multipacks:
12 count Lay's Kettle Cooked Mulitpack Sack
20 count Frito-Lay Bold Mix Sack
20 count Miss Vickie's Multipack Tray
30 count Lay's Kettle Cooked Multipack Tray
32 count Miss Vickie's Multipack Box
The Jalapeno Cheddar Flavored Lay's Kettle Cooked 40% Less Fat potato chips are not recalled. No other flavors are affected by the recall. For reimbursement, visit www.jalapenochiprecall.com