Frisco men indicted for hate crimes against gay men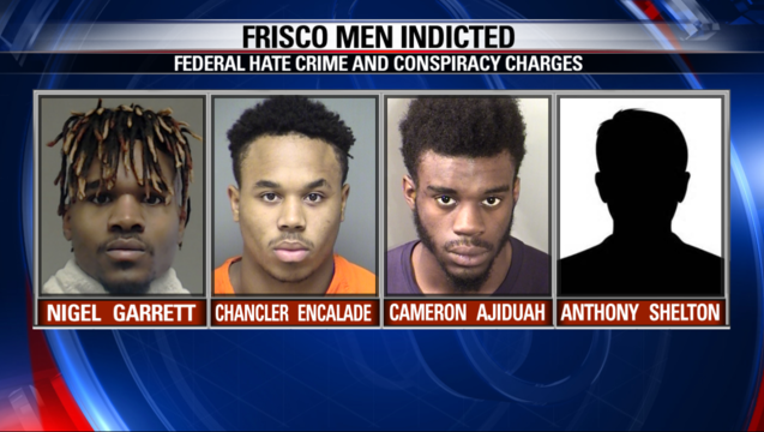 article
FRISCO, Texas - Four men are facing federal hate crime and conspiracy charges for assaulting gay men in North Texas.
A federal grand jury handed out indictments Wednesday for 19-year-old Anthony Shelton, 21-year-old Nigel Garrett, 20-year-old Chancler Encalade and 18-year-old Cameron Ajduah. The three mugshots released are from previous arrests.
According to a news release from the U.S. Department of Justice, the men falsely claimed to be gay on the dating site Grindr. They arranged to meet their victims and then assaulted them during home invasions in Plano, Frisco and Aubrey, which is north of Dallas.
"Upon entering the victim's home, the defendants assaulted the victim, restrained the victim with tape, and made derogatory statements about the victim being gay," the release states.
The four alleged crimes all happened between January and February. In at least one case the men had a gun and stole a victim's vehicle.
They're now charged with conspiracy to cause bodily injury to a person because of sexual orientation, kidnapping, carjacking and the illegal possession of a firearm.
They face up to life in prison and a $250,000 fine because of the hate crime.