Friday night lights turns into fight at area high school game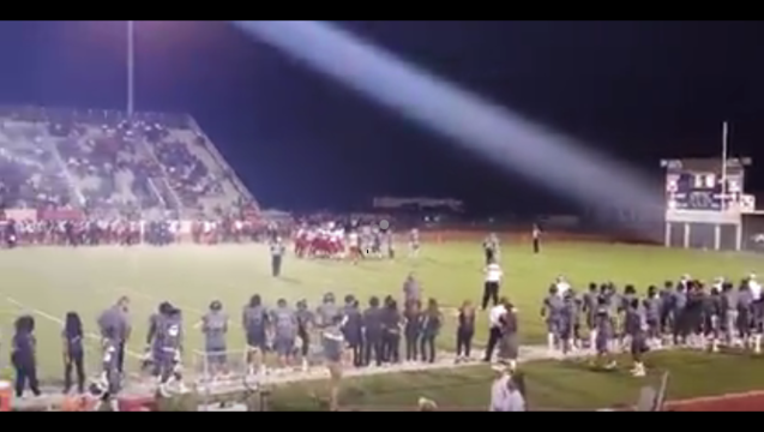 article
A fight broke out at the Spring High School vs Westfield High School football game earlier this evening, not in the stands but on the field.
Spring ISD confirms that there was a fight  between the two football teams tonight.
It was the Westfield vs. Spring, varsity football game. Spring ISD says this was not gang related.
No one was arrested, it is unclear if there were any injuries. The game was called with six minutes left on the clock, at that time the score was Westfield 36 - Spring 25. School officials will  likely be looking into disciplinary action.
Percy Jackson III was at the game and shot this video of the incident.
Students immediately started posting on social media, but it is still unclear what started the bench clearing brawl.